Painting
David Shrigley Makes 91 New Colorful Pieces For A London Restaurant
February 08, 2018
Continuing their collaboration started back in 2014, Sketch London did another showing with the British artist David Shrigley last month. Shrigley was featured in our Juxtapoz x Superflat exhibition, co-curated by Takashi Murakami and Juxtapoz editor, Evan Pricco, and is currently showing 91 colourful new works, including originals, screenprints and editions on the walls of the site's Gallery space.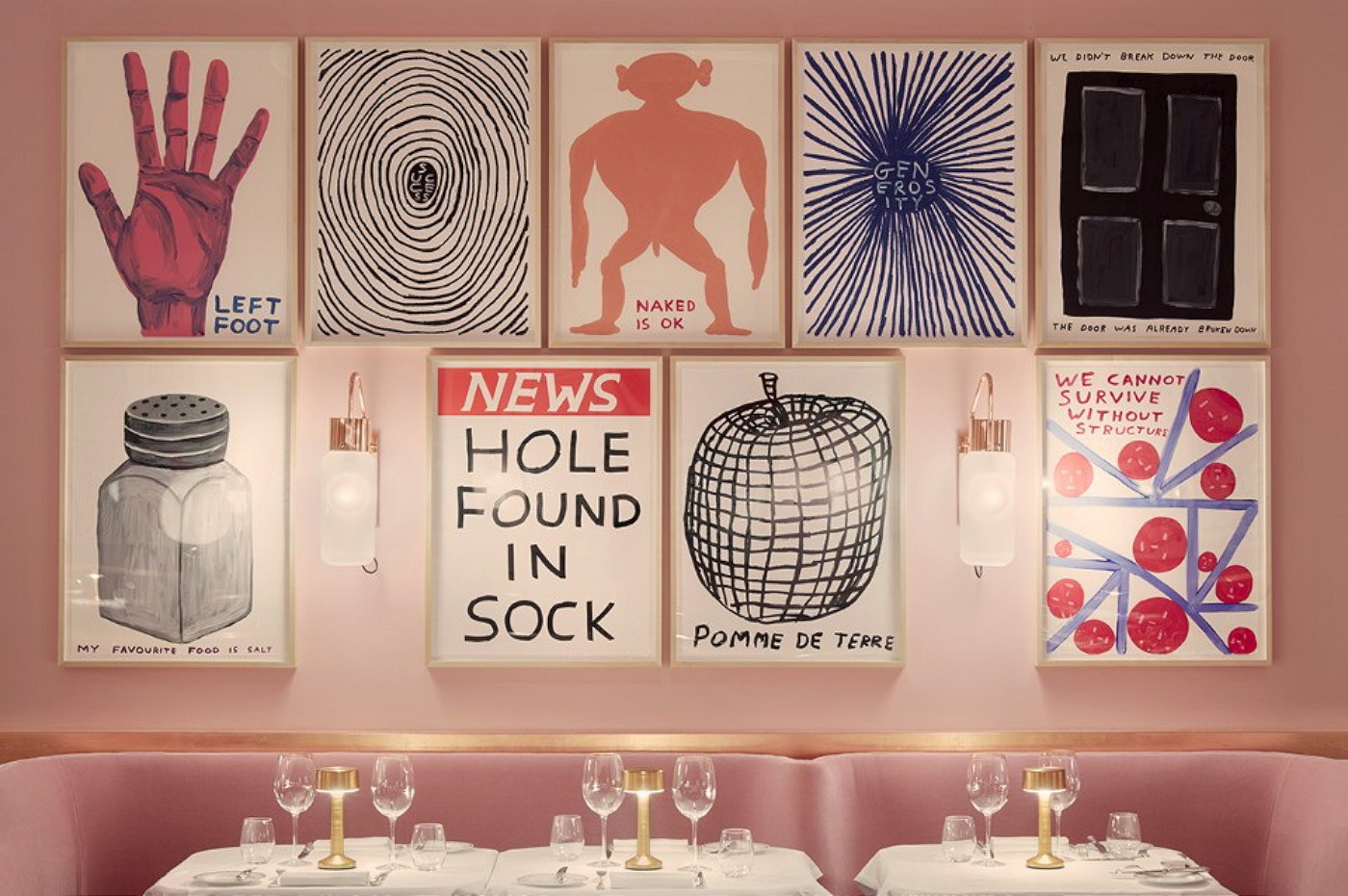 After decorating their the venue with 239 black and white drawings and custom designed dinnerware 4 years ago, the acclaimed artist picked larger size works created using a full spectrum of colors this time. Focused on mocking the banality of every day life in his work, Shrigley is cleverly using architect and designer India Mahdavi's pink interior as a quirky backdrop for his unique work. The exhibition realized with Stephen Friedman Gallery includes colorful originals done with oil stick or acrylic on paper, including examples form his News series that parody trivial headlines in newspapers, as well as fresh series of linocuts produced with Schäfer Grafisk Værksted in Copenhagen.
The collaboration between the artist, his gallery, and Sketch, will continue in early March when his newest limited edition Be Nice will be on display as well. The 15 colour screenprint was made exclusively for Counter Editions to coincide with this solo exhibition, and was released today through their website in an edition of 125 examples. It is a great example of artist's current body of work, that infuses vibrant colors into his distinctive child-like drawing style and recognizable text. Appearing as the ultimate motivational or life coaching message, the image shows a simple 7 color rainbow with bold message BE NICE dismally written around it. Filled with noticeable irony, it's bound to fit perfectly with the rest of the works inside "London's most Instagrammable restaurant".