Painting
Creença Art Residency Program By Void Projects in Spain
August 14, 2018
We've been focused recently on the happenings that are taking place in an old convent in Catalonia, Spain where an extraordinary art residency project is taking place. Titled Creença (Belief), this two-month residency program is curated by Axel Void and organized by Elsa Guerra, Jofre Oliveras, and Charlotte Pyatt, and it's planned to host over 50 local, national and international, multidisciplinary artists between July-August, 2018.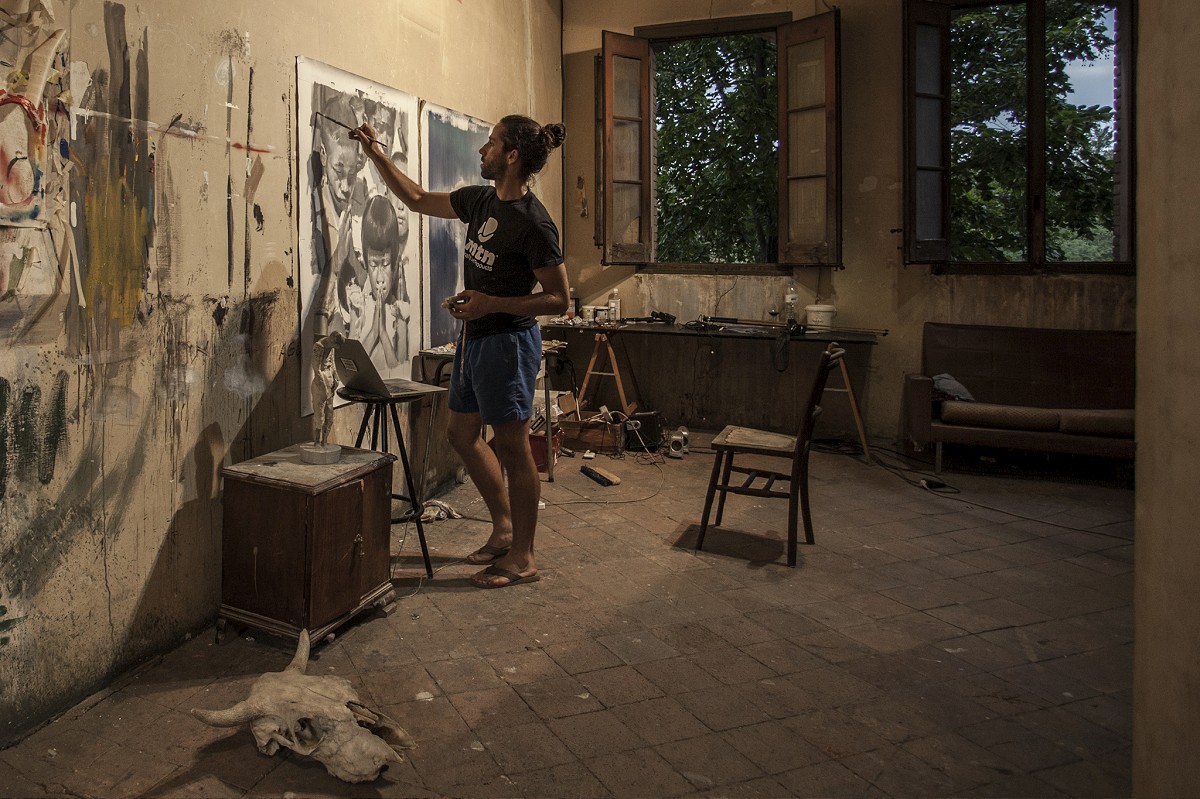 The entire undertaking was initiated by Void Projects, a fresh cultural platform developed by Axel Void. Through its activity, the renowned artist is aiming to realize a series of 'pop up' artist-led projects outside of the conventional art space. The non-commercial international concept joined forces with a local creative center Konventpuntzero, and launched this impressive operation.
The vast space of an abandoned 19th-century convent located about an hour outside of the bustling streets of Barcelona is providing the endless possibilities for the participating artists. Whether creating large installations, sculptures, working with found objects, or simply having their own painting studio, the program is focused on fostering a sense of community within the artistic movement. Working in harmony, inspiring and supporting each other, the artists are creating new works around the concept of belief from a personal, religious or epistemological standpoint. The result of the past 2 months activities will be introduced to the general public between 31st August - 2nd September.
We recently received this selection of photographs by Vinny Cornelli, showing the atmosphere, the setting and some of the exceptional work emerging from Creença.
The full lineup of the event includes: A.L. Crego, Alba Trench, Amaya Suber, Agustin Santoyo, Alberto Montes, Axel Void, Bernie Puig, Boicut, Ed Zumba, Elsa Guerra, Emilio Cerezo, Ernest Zacharevic, Fafa, Gabriel Coca, Ivana Ray Singh, Isaac Cordal, Ignacio Estudillo, Perez, Iñigo Sesma, Ivan Floro, Jaz, Javier Olaizola, Joan Manel, Joaquin Jara, Johnny Robles, Jofre Oliveras, Jose Dodero, Julia Santa Olalla, Laguna, L.E.O., Leon Ka, Maria Jose Gallardo, Manel Boixadera, Manuel Palma, Michael Beitz, Mikel Del Rio, Mireia Ferran, Mohamed L'Ghacham, Mr Kern, Natalia Lassalle, N.o.u.s, Pawel Ryzko, Retry, Sagüe, Sebas Velasco, Sekone Seleka, Stefan Krische, Slim, Spok, Troy Lovegates, Vlada Trocka, Zoer