Painting
Così fan tutte: Brian Calvin overlaps and interlocks for the MET Opera
Jan 25, 2018 - Mar 31, 2018MET Gallery, New York
One of our favorite painters, Brian Calvin, is now showing new works at the Arnold & Marie Schwartz Gallery Met, coinciding with the Met Opera's much anticipated new production of Mozart's comedy, "Così fan tutte." Calvin's work will be on display through March 31, 2018.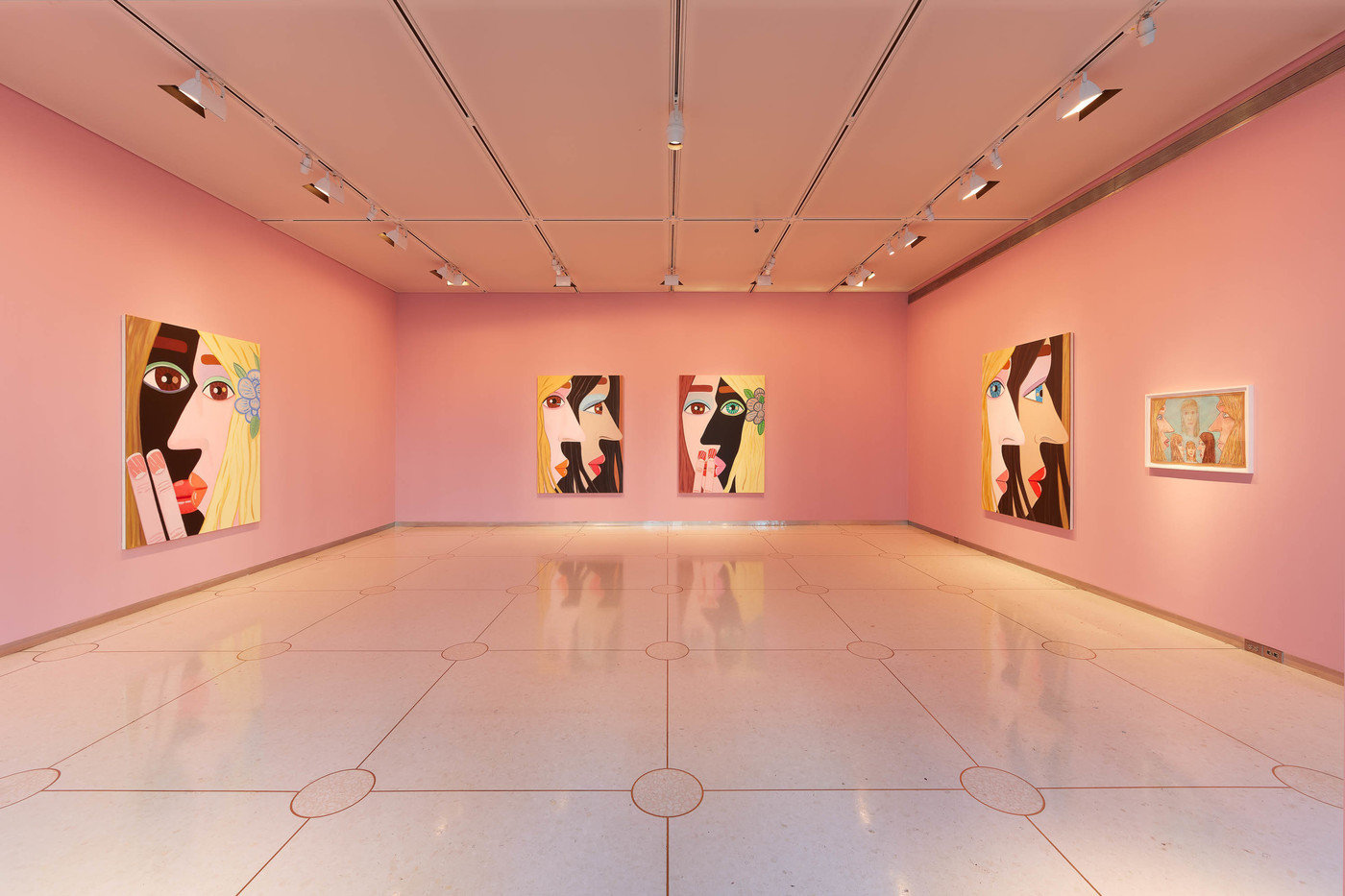 "Rather than illustrating scenes from the plot of Così fan tutte, I lingered on the organizing principle of duets in Mozart's opera, exploring harmony and dissonance through repetition and difference," Brian Calvin said. "The overlapping figures interlock into a unified expression of complicity, 'putting their heads together'," said the artist. As always with Calvin, there is something complex and set so striking with his portraits, abstract in some ways and almost cartoony in others. He seems in such command of perspective that this new showing of works really captures his organization on the canvas, and the duality of the faces seems to be an approach that suits Calvin well.

Click here to see images of Calvin's last show with Anton Kern in NYC.
All images via Anton Kern.