Painting
"Between The Lines" in Dubai @ The Mine
May 11, 2016 - Jun 08, 2016The Mine, Dubai
Our friends at The Mine, a great space and program in Dubai, are hosting a show with Street Art News's Rom Levy, featuring works from a collection of international artists that work both in gallery and street and mural art.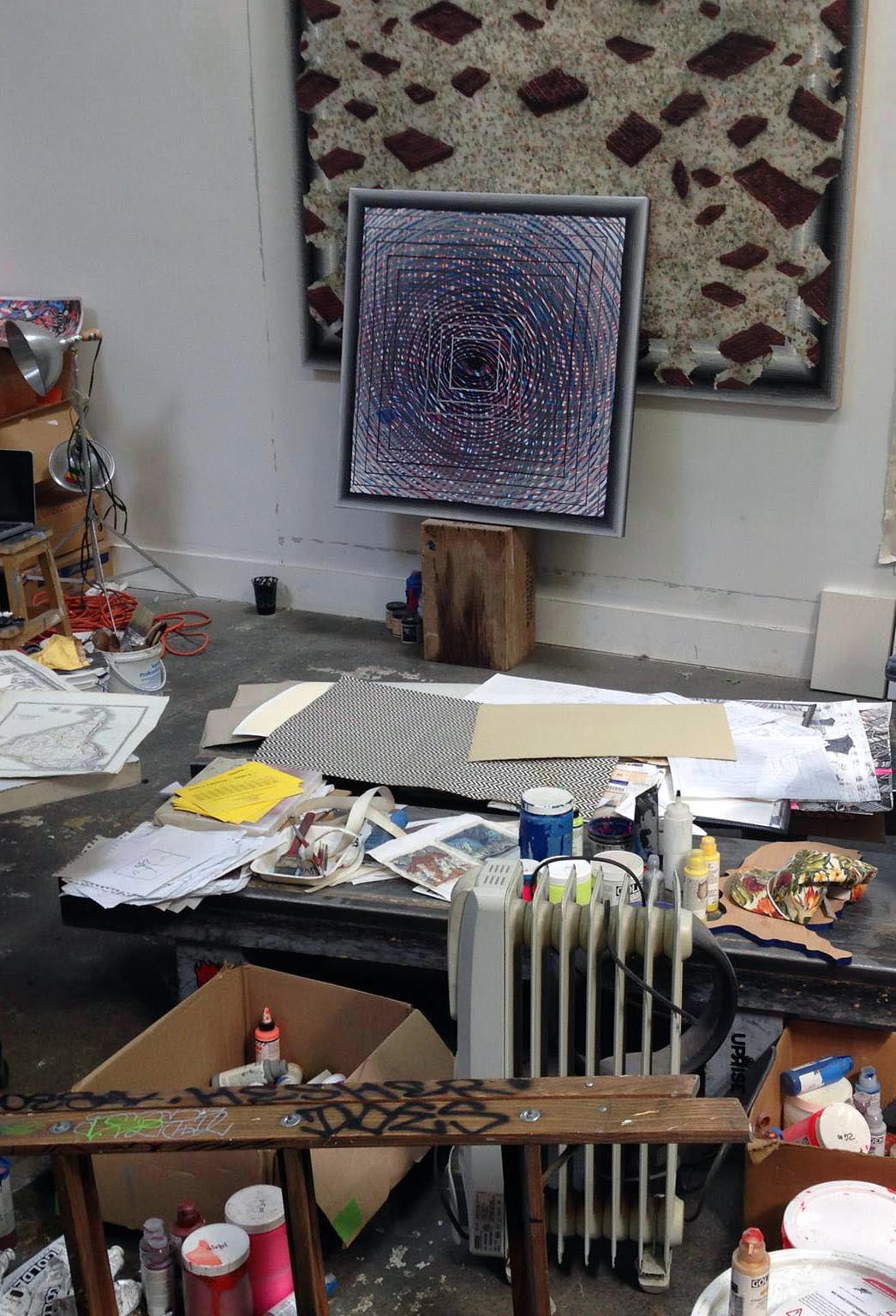 The Mine is pleased to announce 'Between The Lines' an urban contemporary group show curated by Rom Levy, featuring Andrew Schoultz, Kenton Parker, RETNA, Andrew Faris, Paul Insect, BAST, eL Seed, Jenny Sharaf and Word to Mother.
Since people first began painting on cave walls, the line has been the simplest element of art. As a mode of mark marking it doesn't remain static, but holds an infinite potential—of velocity, of direction, of connection, of form. Against the noise of today's overly decorative urban art scene, then, it makes sense to return back to where it all began: to the purity of line.
The line is at once a road and a horizon. Between the Lines considers the space in between. Bringing together an international group of artists, it surveys the landscape of a movement that started in the grimy backstreets of Paris, London, New York, and LA but has since exploded to become a worldwide phenomenon. Today the lines between contemporary art and what was once called street art are increasingly blurred and difficult to distinguish. The lineup includes heavy hitters and fresh new blood alike. Despite their humble beginnings—and very often an aversion to getting sucked into the commercial art machine—many of these artists have been welcomed into the upper echelons of the art world—its fairs, auctions, as well as its museums and other institutions.