Andrea Heimer's "A Jealous Person"
Hometown
//
January 28, 2017 - March 12, 2017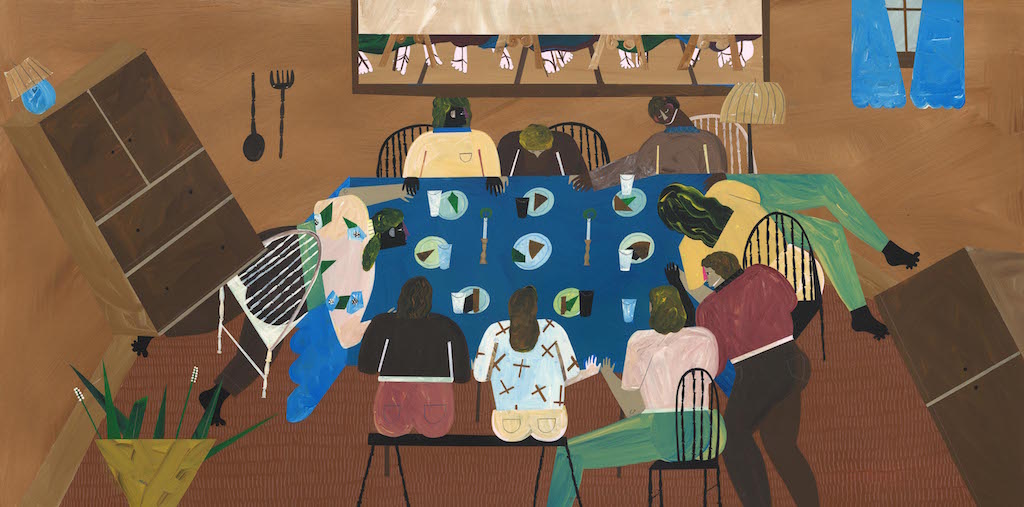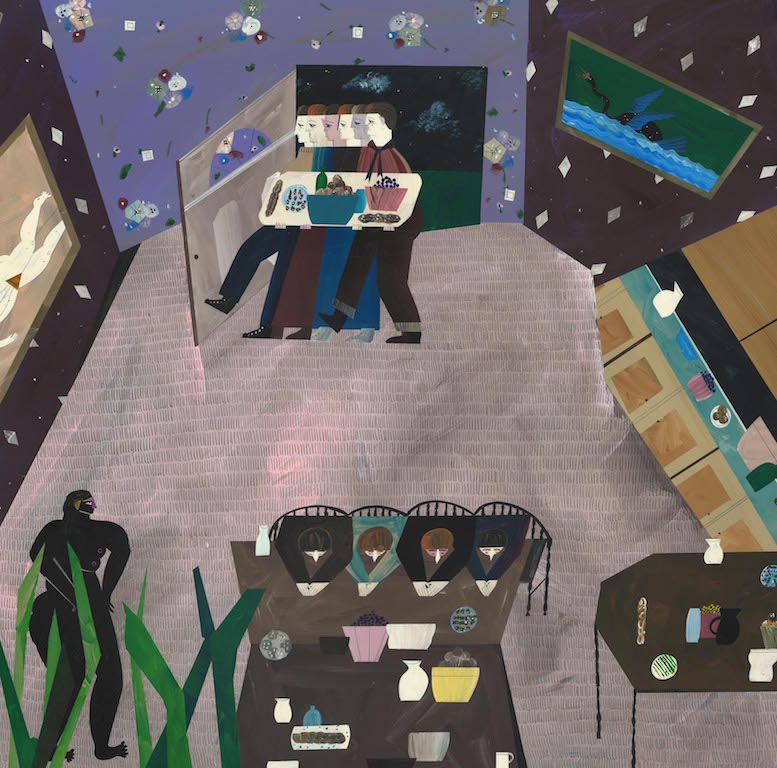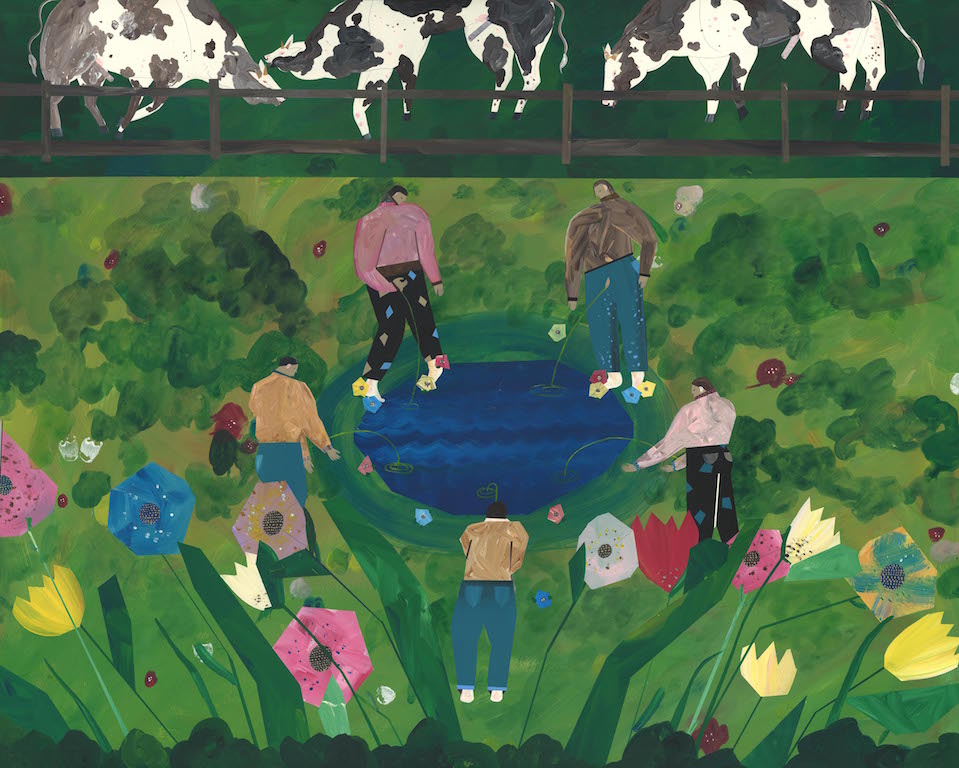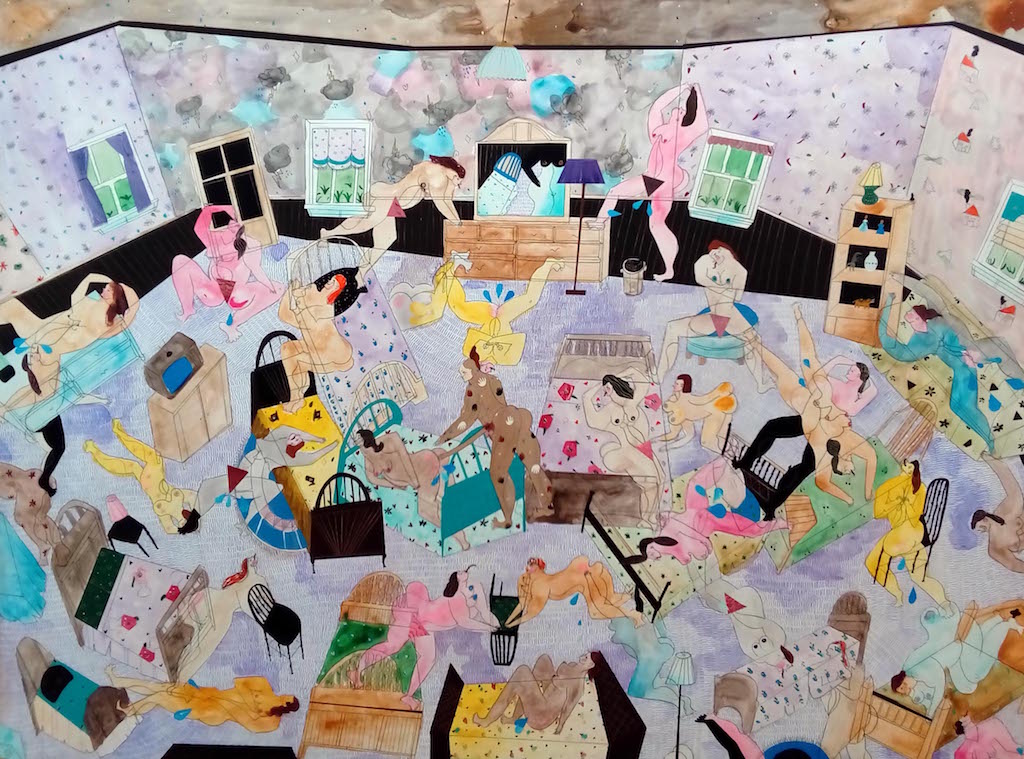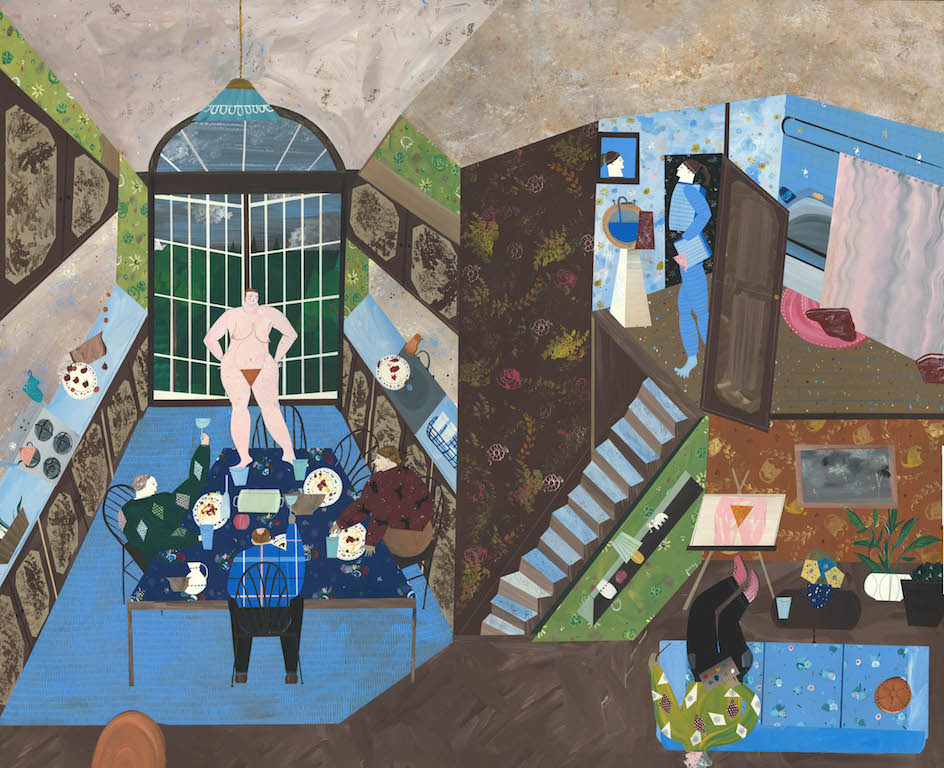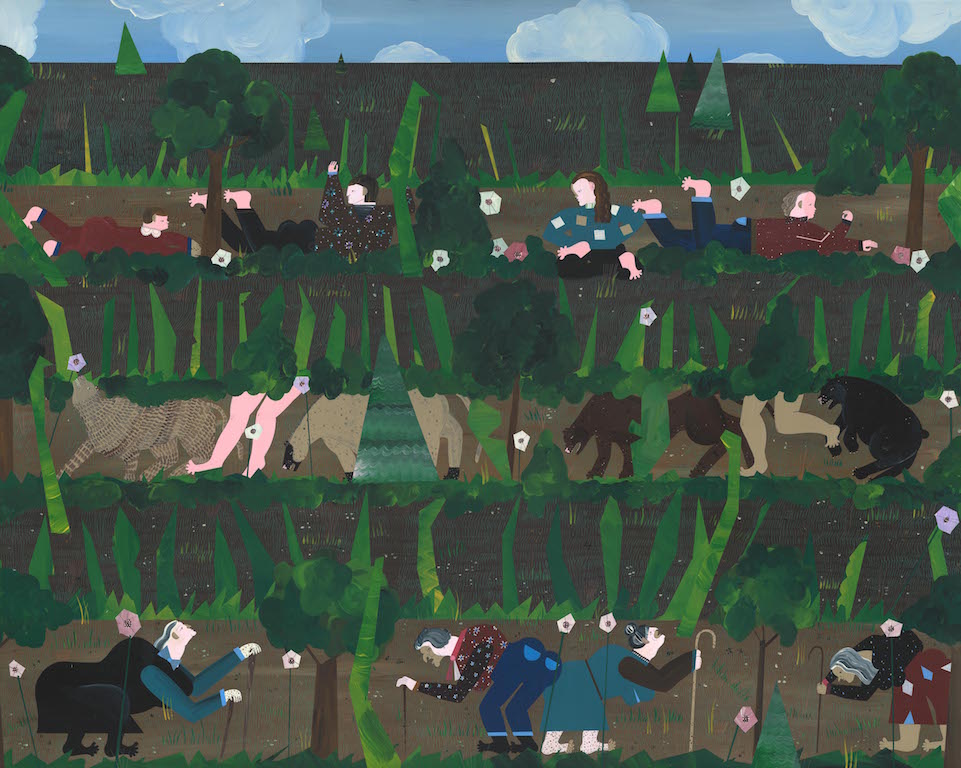 We're always happy to see the latest sagas of the painted characters of Andrea Heimer. Her work is often subtly autobiographical, and her titles develop the narrative of her curious scenes even further.
For example, check out a title from her upcoming exhibition: My Sister's Bush Was Glorious And Full And The Color Of Campfire Flames While Mine, Still Struggling Through Puberty, Was Patchy And Mousy And In Her Presence I Felt Like An Unfinished Drawing. It doesn't stop there, here's another title: I Am Jealous Of Everyone You Have Ever Been With And There Have Been Many, And Then I Find Out Some Of Them Were Squirters And I Am Undone By This Knowledge. It Weighs On Me Like A Stone.
Here's how Heimer explains the autobiographical nature of her work, and her examination of her own jealous tendencies that directed the new work: "I hope that by airing these unflattering aspects of my personality I am taking a step toward correcting them, or at the very least letting my good intentions be known. I also hope viewers can identify with some facet of these depicted envies but if not—well then, I am jealous."
Besides loving Heimer's aesthetic, we appreciate her shameless vulnerability and those explicitly descriptive titles. Most artists will say, generically, that they want viewers to develop their own interpretation. But Heimer's long-winded hints are refreshing and add another dimension to appreciate. Words aside, her new paintings look great and everyone should head to Hometown in Brooklyn to see her new show, A Jealous Person, on January 28, 2017.