Painting
A New Kind of Figurative: Brian Calvin's Portraits @ Anton Kern, NYC
Sep 07, 2017 - Oct 07, 2017Anton Kern Gallery, New York City
Always an artist with a unique take on the figurative painting, Brian Calvin's newest exhibition at Anton Kern Gallery in NYC kicks off the Fall season with some of his strongest works to date. We have always been intrigued by Calvin's work, that has both a powerful use of color and sneeky details that keep you searching each work over and over. One of the fascinating aspects of this show is what is not shown; as some of Calvin's canvases show just a frame of a women's face, or a disorientating scramble of figurative elements of the face.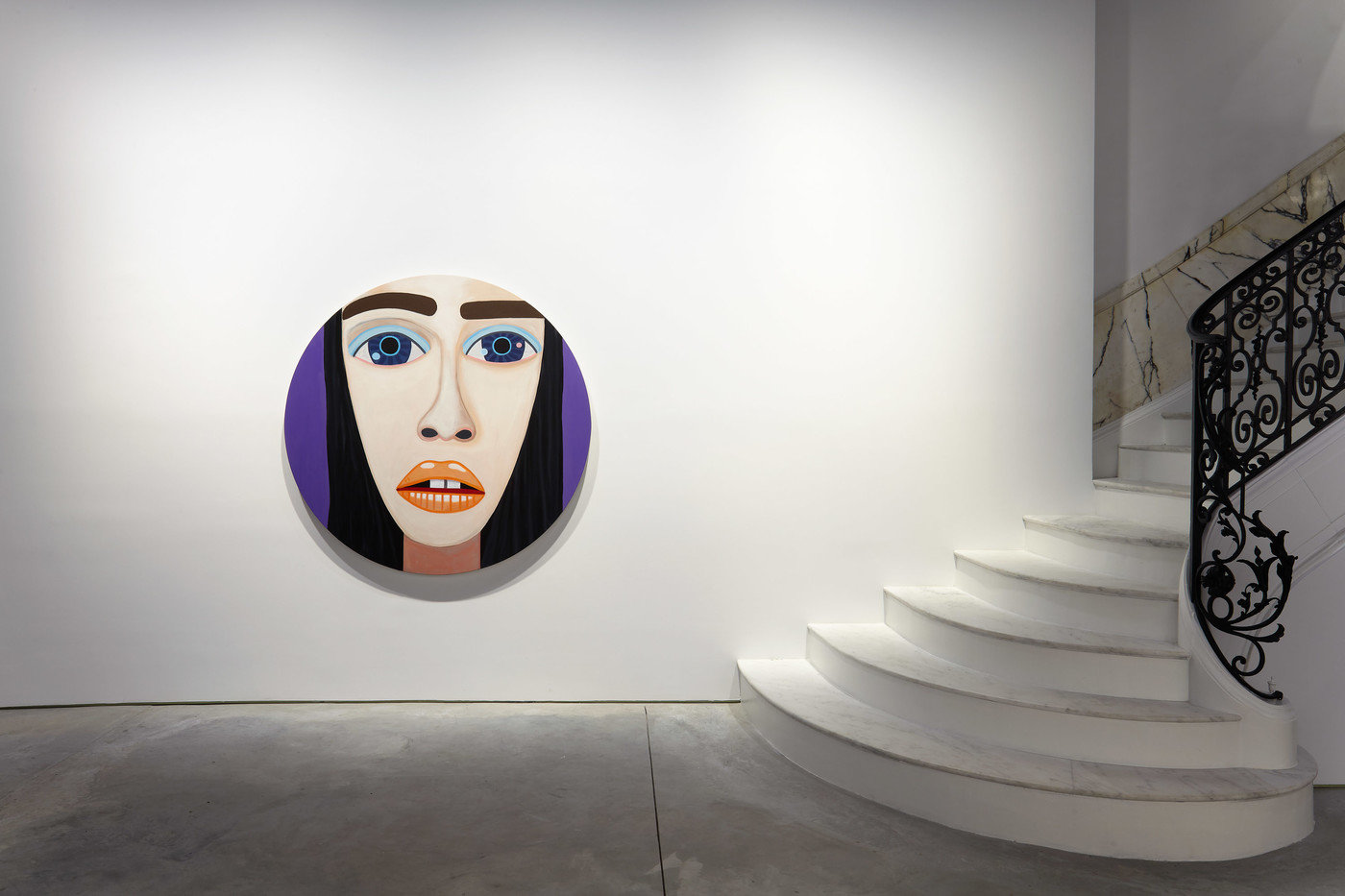 From the gallery: "Through repetition of his archetypal female figure, the artist invites us to look past the inviting face we are confronted by, and consider the idiosyncrasies of his formal choices. By reducing the face to its essential features, and isolating eyes, lips, hair, each work offers pieces of a code for the viewer to interpret.
"Oversize eyes gaze past the viewer. Lips are paused between forming words, revealing charmingly imperfect teeth and soft pink tongues. Faces are cropped and abstracted to various degrees, drawing attention to specific features. Mini landscapes appear in fingernails, the shapes and gradations in eyes and lips mimic sunsets over a horizon. Calvin's dreamy palette of pastels and ocean blues reflects the eternal summer of California and the sweetness of youth."

Brian Calvin's new work is on view through October 7, 2017.