Juxtapoz
Opening: Waves For Water "Surf Craft" Benefit @ TFR Gallery, Encinitas
March 31, 2014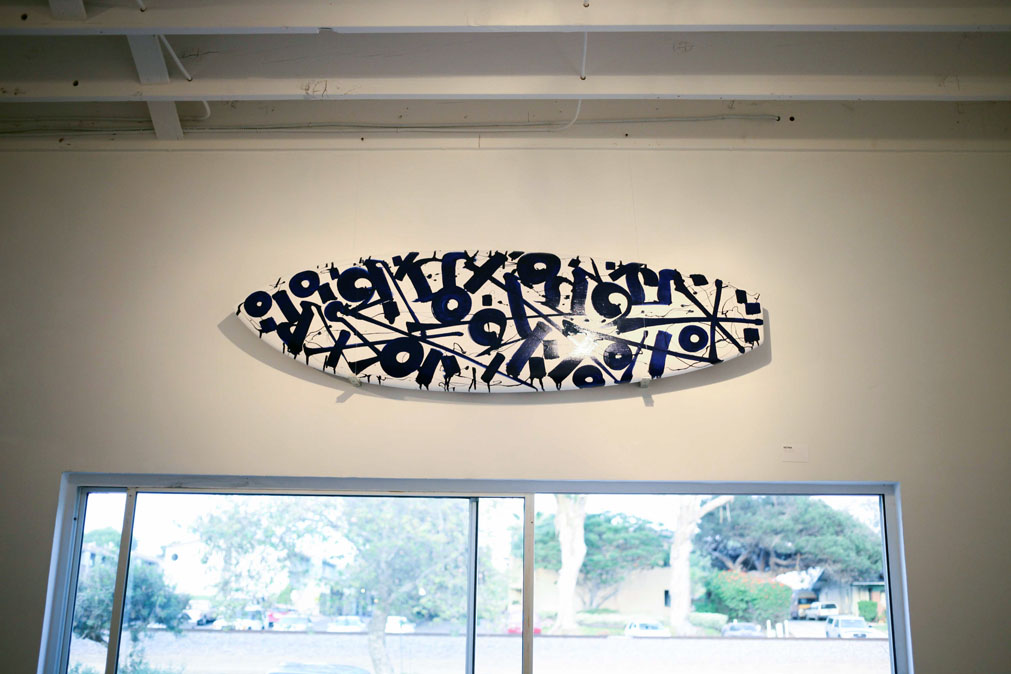 What started during Art Basel week in South Beach inside the Chandran Gallery x Juxtapoz Beach House exhibition and installation space, with the UNIV team's surf craft workshop in the backyard, came to a close today as the special benefit auction for Waves for Water ended with a fantastic amount of bidding from around the world! Juxtapoz, Chandran, and UNIV cannot be any more pleased to donate to the Waves For Water charity and their continuted efforts to bring clean, usable drinking water to areas of the world in need. Especially, we want to thank each artist for their donation of time, energy, and art for the project. Here are the photos from the one-night exhibition at TFR Gallery in Encinitas, a few blocks away from the UNIV Workshop.

All money raised will go to Waves For Water's ongoing support to bring clean drinking water to the Philippines and the aftermath of Super Typhoon Haiyan.

Thank you to RETNA, Geoff McFetridge, Mel Kadel, Andrew Schoultz, Richard Colman, CR Stecyk III, Ty Williams (above), Tim Biskup, Jeremy Fish, Cleon Peterson, Swampy, Lucy McLauchlan, Monica Canilao, Tahiti Pehrson, Jason Jagel, Ale Jordao, Michael
Torquato deNicola, and Jared Swilley of the Black Lips.
All photography by Julian Martin
http://www.univ-shop.com/