Juxtapoz
Opening: Tiffany Bozic "Transformation" @ Joshua Liner Gallery, NYC
November 13, 2012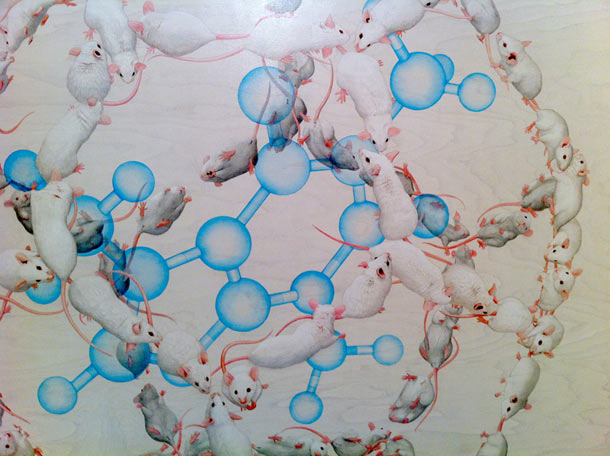 After Sandy, one of the largest and fiercest storms to menace the East Coast, galleries re-open their doors and we attend the opening reception of San Francisco based artist Tiffany Bozic, at Joshua Liner Gallery. Her show called Transformation, reminds us a peculiar and colorful Nature where its elements kindly create an unexpected harmony.
Tiffany's characters like flowers, insects, birds or mammals peacefully interact within the mysterious spaces she creates. Her paintings unveil a magical Nature inspired by her personal experience of pregnancy and birth. "From the shifting perspective of a new mom, I thought a lot about the planet into which I was bringing my daughter. Some of the paintings reflect the sacrifice and transformative changes of pregnancy," says the artist.
The beautiful reflection of Transformation, will be on display until December 1, 2012.
Photos and text by Juxtapoz' NYC correspondent, Varenka Ruiz.