Juxtapoz
Opening: "(Almost) Free Formed": Chris Johanson, Barry McGee, and Laurie Reid @ City College, SF
Feb 21, 2013 - Mar 20, 2013City College, San Francisco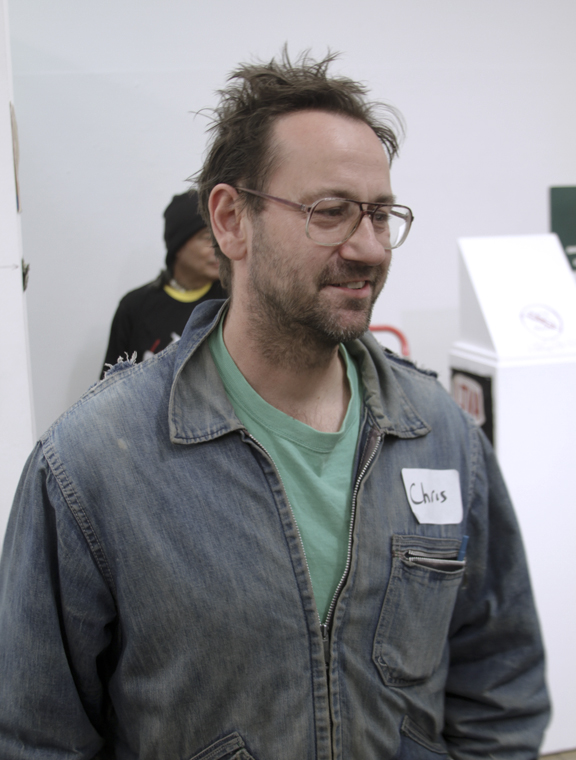 Last night, we attended the opening of a special exhibition at City College in San Francisco, (Almost) Free Formed, featuring collaborative works of former City College students Barry McGee, Chris Johanson, and Laurie Reid. The quiet, intimate night was highlighted by the trio's organization and layout of the show, and also gave notice to the importance of SF's City College to some of the most successful and influential artists to come out of San Francisco in recent decades.

As City College points out, "The artists have some similarities in their backgrounds, such as having their work chosen for the prestigious Whitney Biennial (Johanson and Reid), often considered one of the leading shows in the art world; all three were awarded SFMOMA's SECA award; all three were in the inaugural Bay Area Now in 1997; and they attended CCSF together. However, their paths to and from these events in their life were quite different."

All photos by James Pawlish for Juxtapoz.

For the full press release, visit here.



Mr Johanson:


Mr McGee:

(Almost) Free Formed: Celebrating Old Days and Hoping for New Times at CCSF: Chris Johanson, Barry McGee, and Laurie Reid
Through March 20, 2013
City College Art Gallery
50 Phelan Avenue
Visual Art Building, v119
San Francisco