Juxtapoz
Opening: Nick Flatt "Sex, Money, Power" @ Project One
June 06, 2012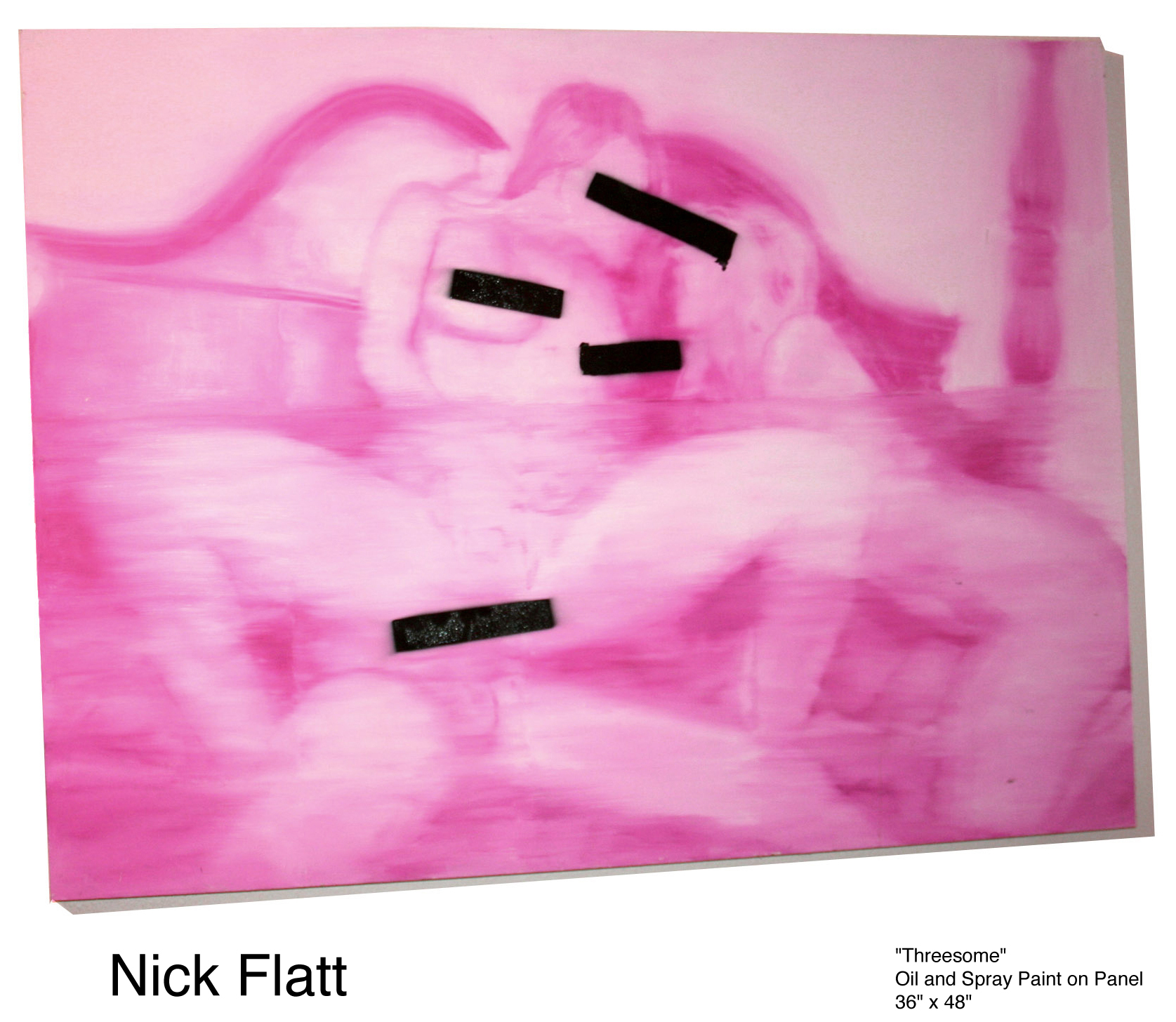 Project One Gallery presents Sex, Money & Power, a solo exhibition of photorealism paintings by Nick Flatt tonight, Wednesday, June 6. Born in Dallas, Texas, Flatt recently completed a degree at San Francisco's Academy of Art University as a realist painter and sculptor notable for his large-format portraits.
Flatt's monochromatic, hyper-realistic oil paintings on canvases of up to 8 feet tall, with provocative titles like "Nip Slip," "Blow Me," and "Pussy Fingers," both reflect and challenge the commodification of desire. These massive portraits depict women reminiscent of the models commonly used by marketers to trigger and misdirect our appetite for consumption, but with exaggeratedly, aggressively sexual poses, gestures, and facial expressions that push the viewer to the point of discomfort.
"This show is about the things we want," Flatt explains, "and how the need to obtain these vices influence our everyday lives." Rather than examining the influences conditioning us to lust after sex, money, and power, this exhibit considers "the carrot," "the glossy images of desire that makes us feel like we are not quite living up to our potential," "that make our lives feel mediocre." These portraits, glossy and glamorized yet also uniquely raw and assertive, force us to confront the cheap objectification and manipulation we encounter from countless sources in our daily lives. "By addressing the strings that pull us to these empty wants, it makes cutting them that much easier," the artist says.
Join Nick and Project 1 Gallery tonight, June 6, 2012 at 7pm for the opening reception. "Sex, Money, Power" will be on view through July 7.
For more information, contact P1sf.com.


Project One Gallery
251 Rhode Island
San Francisco, CA 94103