Juxtapoz
Opening: Haroshi "Virtual Reality" @ Jonathan LeVine, NYC
January 22, 2013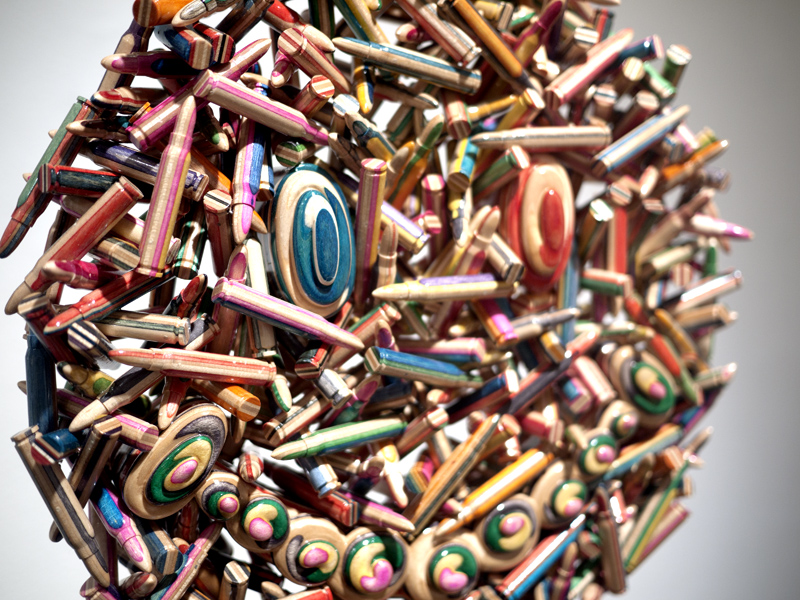 We had the pleasure of attending Haroshi's second solo show at Jonathan LeVine Gallery. The Tokio-based Japanese artist titled his new series of sculptures Virtual Reality, making reference to the classic 1993 skate video from Plan B, example of one of the most experimental and progressive eras in skateboarding.
Used skateboards are the primary material that Haroshi utilizes to create his three- dimensional sculptures. His meticulous and sustainable working process generates a dialog that speaks about the significant relationship between the skateboarder and his skateboard. The artist also incorporates The Japanese Buddha tradition by hiding little items inside of the sculptures, transforming his passion for skateboarding in to deep and unique works of art.
In the artist's words: "the potential of skateboarding knows no limits." Virtual Reality will be on display until February 9, 2013.
Text and photography by Juxtapoz NYC correspondent, Varenka Ruiz
(Haroshi and Jonathan LeVine, photo by Mr Adam Wallacavage)