Juxtapoz
Opening: Futura @ Galerie Jerome de Noirmont, Paris
January 21, 2012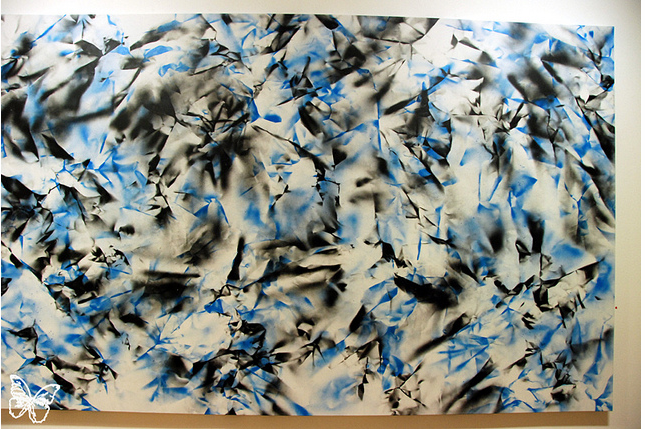 Last weekend, we attended the opening of the legendary FUTURA 2000 at Galerie Jerome de Noirmont in Paris.
Futura 2012—Expansions
features 15 new paintings created in 2011, with Futura himself notes, "explore the realm of the ABSTRACT and spontaneous." You can read the press release
on our preview
of Futura's new show. Our European correspondent,
Butterfly
, headed over to Paris to check out the opening, and even got a snap with the NYC graffiti legend.
Check out
the video on Futura
made in conjunction with the show.
Futura 2000
Futura 2012-Expansions
January 13—February 29, 2012
Galerie Jerome de Noirmont
Paris, France

© FUTURA 2000. Courtesy Galerie Jérôme de Noirmont.