Juxtapoz
Opening: Damien Hirst Spot Paintings @ Gagosian, Paris
January 17, 2012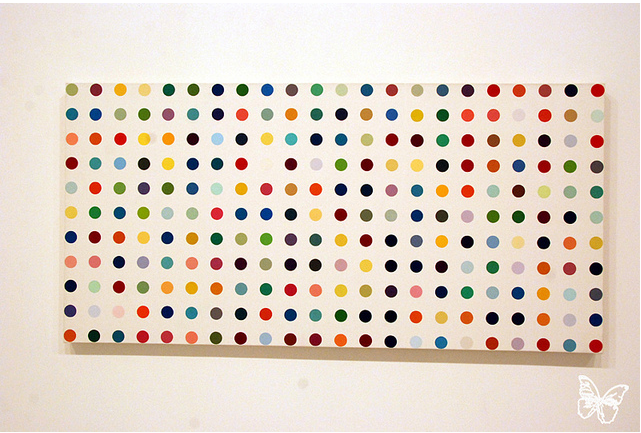 As part of his all around the world in Gagosian Gallery's near you exhibition,
The Complete Spot Paintings 1986-2011
, we stopped by
Damien Hirst's
opening at Gagosian in Paris last week to see what pieces showed up in France. The worldwide exhibition features paintings are being lent by private individuals and public institutions, more than 150 different lenders from twenty countries. Here is a full press release and images from our night
at Gagosian in Beverly Hills.
European correspondent,
Butterfly
, made it to the opening in Paris for us...
Damien Hirst
The Complete Spot Paintings 1986-2011
Gagosian Gallery Paris
Through February 10, 2012