Juxtapoz
Opening: ArtNowNY
June 07, 2012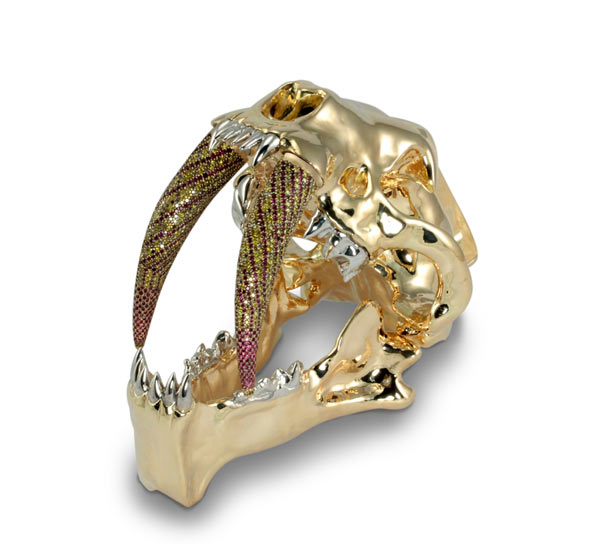 ArtNowNY Gallery officially opens today, Thursday, June 7, 2012, in the Chelsea arts district of New York City, and Juxtapoz has your exclusive preview of its inaugural exhibition, Art Now: A Survey of Urban Contemporary Art. Artists involved will include work from the likes of photographer Jamel Shabazz, an author and Brooklyn native who has been documenting urban life for 30 years; Detroit's Niagara, famously known as the singer of the punk band "Destroy All Monsters" in addition to her iconic art; and Michael Johnson, an emerging artist who will be presenting a holophoneous skull fabricated out of 3 pounds of gold, 16 carats of yellow diamonds, 10.5 carats of cognac diamonds, and 31 carats of rubies in a piece that is a commentary on the mining trade. Other artists include Manny Fabregas, Coby Kennedy, David Hale, D Young V, Zak Shavric, Alyssa Kazew, James Charles, Skinner, Apex, KC Tyler Kahn, John Felix Arnold III, Peter Gronquist, Stephanie Inagaki, Chor Boogie, Kris D, Monica Canilao, and Christopher Burch.
Located on the second floor of 548 W 28th Street in NYC, the new space features exposed wood beams plus a second room that will function as a project space, founded by art curator and broker Joseph Gross. The gallery program will showcase emerging and established artists working across mediums and genres who push the boundaries of contemporary art practice. ArtNowNY will continue to build upon the legacy of its sister gallery, ArtNowSF in San Francisco, with the mission of continuing to focus on long term relationships with artists and connecting with the collector in everyone.
"In life, every person plays different roles," Gross says. "Sometimes artist, sometimes collector, other times the critic, and at most times the casual observer. ArtNowNY will be a theater for all."
Co-curated by John Felix Arnold III, Art Now: A Survey of Urban Contemporary Art celebrates an expansive curatorial vision around artists' multifaceted work, whose practice is informed by urban culture. The 20 exhibiting artists will present selections of works in sculpture, photography, mixed media, and painting that appropriately, and simultaneously, are defined by the documentation, representation, or abstraction of urban-cultural iconography and iconology.
Opening Reception: Thursday, June 7, 2012, 6pm–9pm
ArtNowNY: 548 W 28th Street, 2nd Floor, New York, NY
On view: June 7 through July 21, 2012
For more information on this week's opening and ArtNowNY, contact ArtNowNY.com.