Juxtapoz
Opening: Alexander Heir "Death/Traitors" @ Klughaus Gallery, NYC
October 19, 2012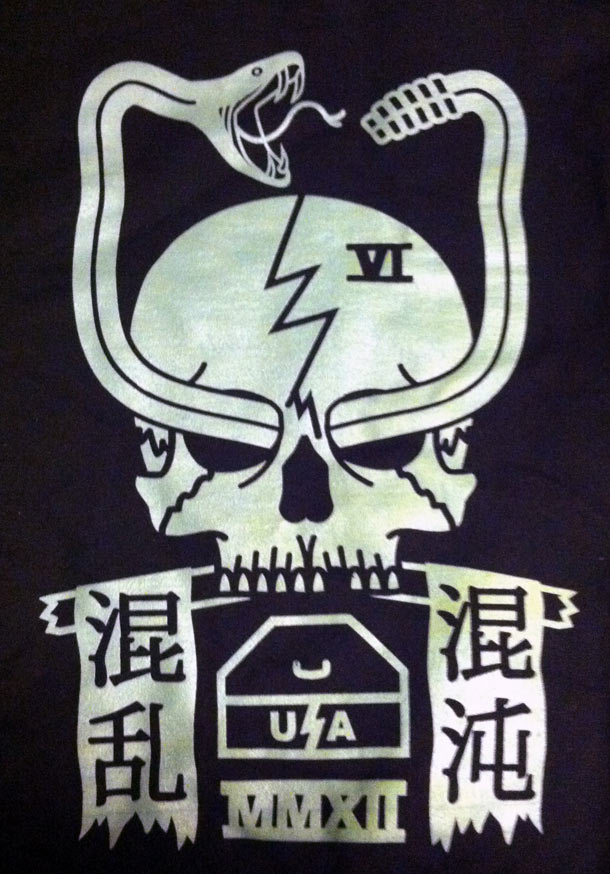 Tonight, Friday, October 19, 2012
Alexander Heir
, the artist behind cult-punk brand DEATH/ TRAITORS, will be exhibiting new work at
Klughaus Gallery
in NYC's Chinatown. Since 2007, Heir has been designing and printing shirts in his Brooklyn studio, building a reputation for both his clothing as well as fine art and design. Following the success of his first solo show at the Mishka Store in Brooklyn earlier this year, Heir will be showing new prints, paintings, and ephemera, expanding his world of skeletons, spirits, and demons.
Entitled "Endless War In An Imaginary World," Heir's work addresses the contradiction of daily life in a crushing, violent world and the pursuit of inner peace and spirituality in society that values neither. Drawing from the honesty of punk rock, the obtuse symbolism of the occult, and the expressive linework of Eastern art, his newest work acknowledges that this world may only be a mirage created by the universe to observe itself.
"Endless War..." will also house a Death/Traitors pop-up shop featuring the label's fall and winter lines as well as limited edition Klughaus exclusives.
The show will be on display through November 2, 2012.