Juxtapoz
Opening: AJ Fosik "Against The Infinite" @ Jonathan LeVine Gallery, NYC
November 27, 2013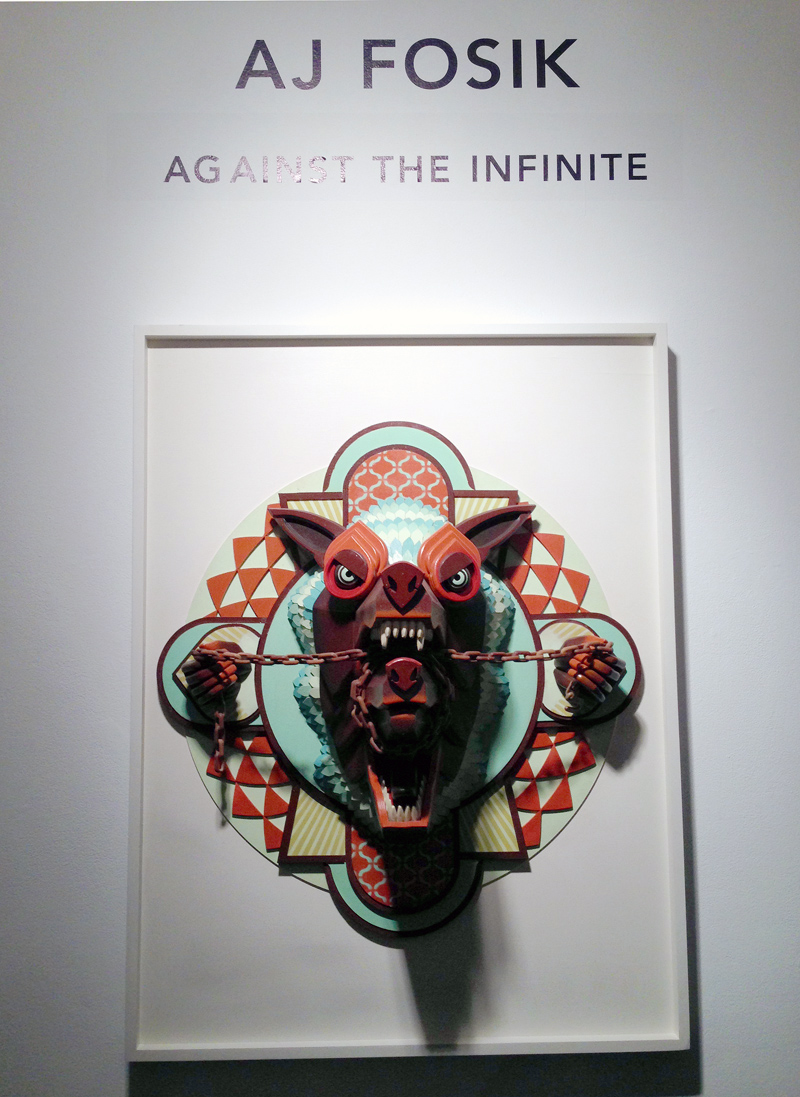 This weekend we had the pleasure of attending the opening reception of AJ Fosik at Jonathan LeVine Gallery. Against the Infinite, is the title of his impressive new series of works in this, his third solo show with the gallery. With only plywood and paint, Fosik creates totemic and three-dimensional pieces that seem like trying to get out of their reality to immediately enter another one. Their conflict lies right in between their physical and symbolic self... where they realize their mortality.

The artist's wall mounted works, sculptures and installation explore an abrupt spirituality while some emerge from religious symbolism. Armed with chains and swords, Fosik's characters reveal a multiplicity in movement and at the same time, imitate divine gestures with their hands. His figures fall into an eternal fight with themselves.
AJ creates a colorful and exquisite conflict with mortality. His repressed animals fight fiercely between precise and harmonic plywood layers, like emerging from an epiphany, to be able to survive.
The exhibit will be open to the public until December 21, 2013.
All photography and text by Varenka Ruiz