Juxtapoz
Opening: Aaron Nagel "Sovereign" @ Lyons Wier Gallery, NYC
October 16, 2012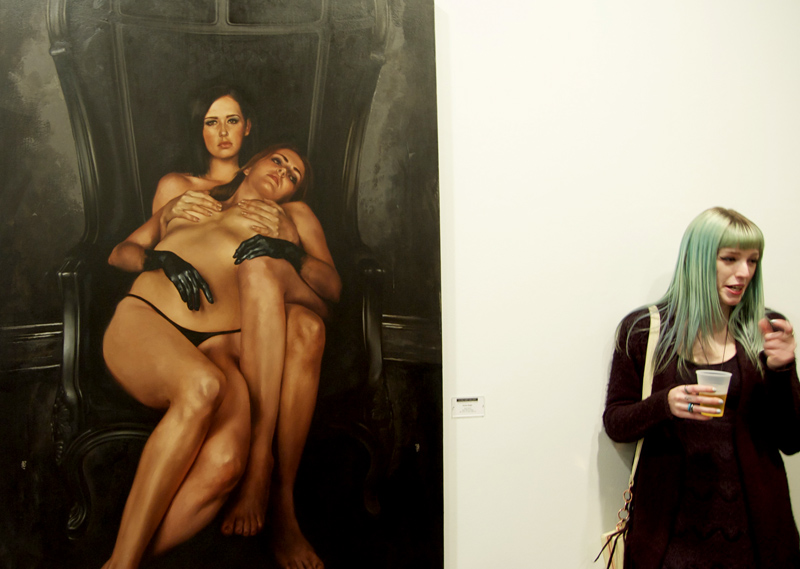 Last week, we had the pleasure of attending the first solo exhibition in New York City of Aaron Nagel at the Lyons Wier Gallery. Upon discovering oils, Aaron has been obsessed with the perfectionism of its usage, creating an impeccable and soft texture in his realistic work.
After seeking out models and specific locations, he constructs an emotive and sensual atmosphere that communicates -a foreboding sense of self-imposed solitude.- His sensual muses come to live next to religious symbolism creating a contrast that questions Western and Eastern philosophies, both sacred and secular.

Sovereign will be on display until November 10, 2012.
Photography and text by Juxtapoz NYC writer, Varenka Ruiz. 
Mr. Nagel: