Juxtapoz
One Language Is Never Enough @ Fitchburg Art Museum
September 26, 2014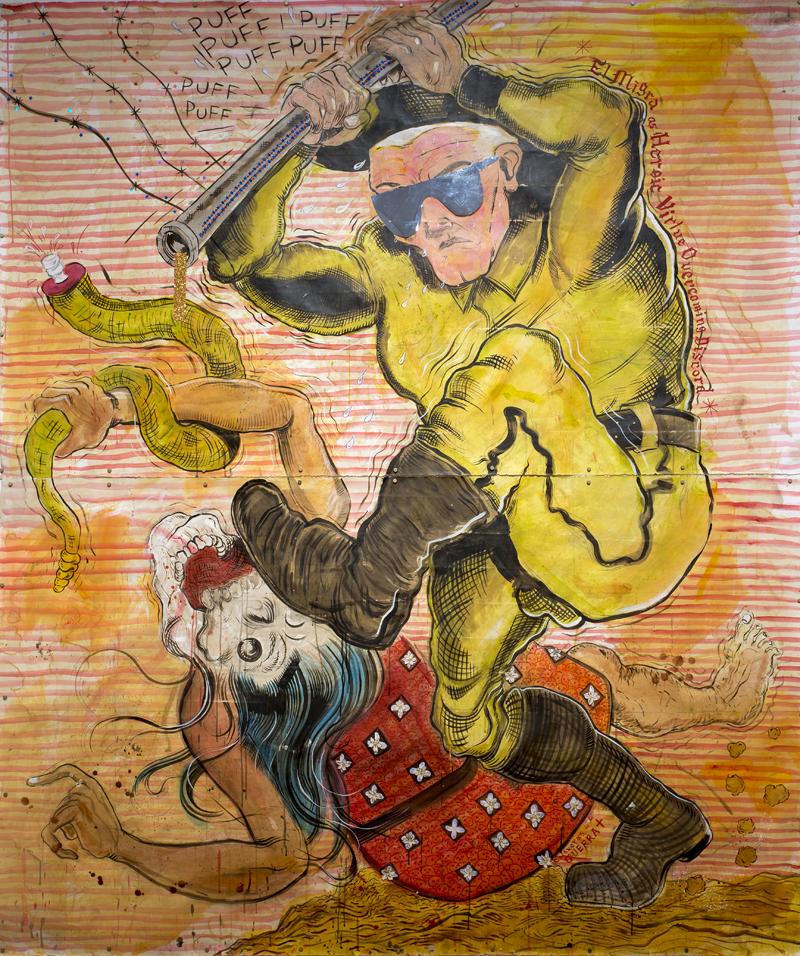 ONE LANGUAGE IS NEVER ENOUGH: Latino Artists in Southern New England is a group exhibition featuring twenty-four contemporary artists who currently live and work in Connecticut, Massachusetts, and Rhode Island. Today, we have a look at the works in the show from one of our favorite contemporary artists, Raul Gonzalez.

Each of these artists can trace personal roots to specific cultures and countries in Latin America, including: Argentina, Brazil, Chile, Colombia, Cuba, Dominican Republic, Ecuador, Mexico, Peru, Puerto Rico, and Venezuela. Some are emerging artists at the beginning of their careers, while others are seasoned professionals with rigorous academic training and international exhibition histories.
The artists included in this show address themes of identity, hybridity, environmentalism, social responsibility, memory, language, stereotype, and spirituality, and have mined traditions of portraiture, printmaking, photography, sculpture, illustration, magic realism, landscape painting, and abstraction to do so.
As a result, this exhibition is not about any one theme, culture, style or language. It's about plurality and community. It's about acknowledging that in a global society, being fluent in just one language – English, Spanish, Portuguese, Art, Science, or Love – is never enough.
Exhibiting Artists: Abelardo Morell, Agustín Patiño, Ana Flores, Anabel Vázquez Rodríguez, Antonio Fonseca, Carlos Hernández Chávez, Carlos Santiago Arroyo, Diane Barceló, Guido Garaycochea, Imna Arroyo, Ingrid de Aguiar Sanchez, Julia Csekö, Lina Maria Giraldo, Lisie S. Orjuela, Maria Magdalena Campos-Pons, Miguel Trelles, Pablo Delano, Raúl Gonzalez III and Elaine Bay, Robert Gallegos, Sergio Bautista, Silvia López Chavez, Vela Phelan and Victor Pacheco
Fitchburg Art Museum
25 Merriam Parkway
Fitchburg, MA 01420
www.fitchburgartmuseum.org