Juxtapoz
Nuart 2013: Preview, Part 1
September 06, 2013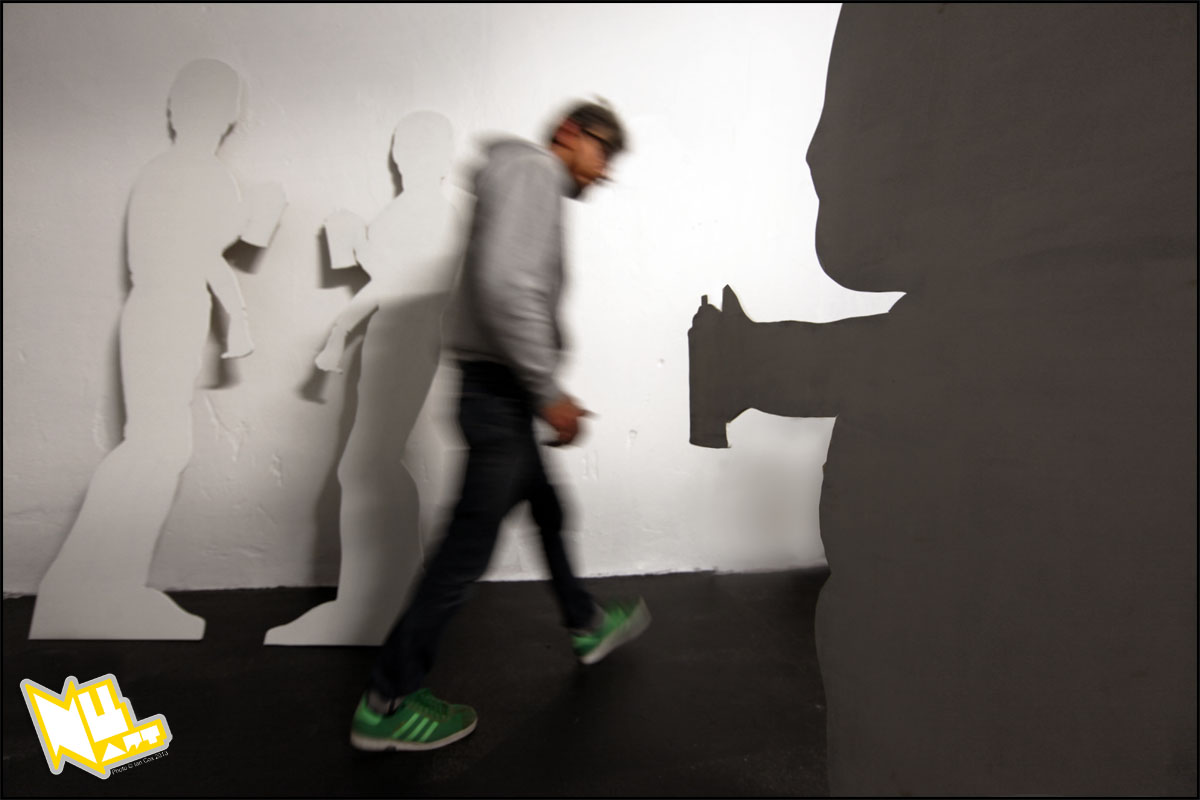 For the past 3 years, Juxtapoz has attended and participated in Nuart, one of the world's best street and public art festivals. This past week, we have been in Stavanger, Norway as over a dozen artists have been creating installations, murals, site-specifc paintings and street works throughout the town, prior to Nuart's public opening on Saturday, September 7.

One of the first things that we have noticed this year is the overall appreciation and participation of the entire town of Stavanger toward Nuart and the goals of the festival. Walls are donated in a wide-variety of ways, with city centers, the city's airport, local homeowners and property owners, as well as the good ol' sneaky street piece met with interest and discussion. To show how widespread Nuart's impact has had on both the local culture and Norway's artistic and creative culture at large, Norway's Minister of Culture, Hadia Tajik (seen in the last photo with Nuart founder/organizer, Martyn Reed), visited the Nuart beer hall installation spaces this past week to give an endorsement and give her respect to the work Nuart has done for over 10 years in Stavanger.

Here are some of the preview shots from the first part of this week... the line-up includes David Choe, Roa, Vhils, Aiko, Martha Cooper, Hush, Faith47, DALeast, M-City, Dot Dot Dot, Dotmasters, Martin Whatson, Ernest Zacharevic , Strok, and C215.
All photography by Ian Cox.
full coverage of this year and year's past: juxtapoz.com/nuart