Juxtapoz
Nuart 2013: M-City Paints the Control Tower of Stavanger (SOLA) International Airport
September 11, 2013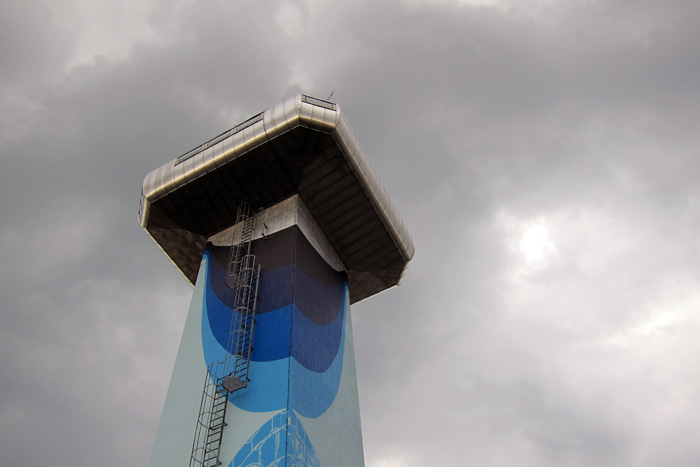 We believe it has been confirmed: Polish artist M-City is the first person ever to paint a mural on the control tower of a major international airport. For Nuart 2013, the artist was commissioned by Stavanger Airport (SOLA) in Norway to paint the tower, so when flights come in and out of the airport, the first thing they see is the industrial style of one of the world's leading muralists. Considering Stavanger is a city known for major oil business, we think this is a major coup for Nuart.

All photography by Henrik Haven. A few additional shots by Evan Pricco.
All Juxtapoz' NUART coverage is here.