Juxtapoz
Nima Fatima @ Pancakes And Booze
Feb 22, 2013 - Feb 23, 2013Gallery 4N5, San Francisco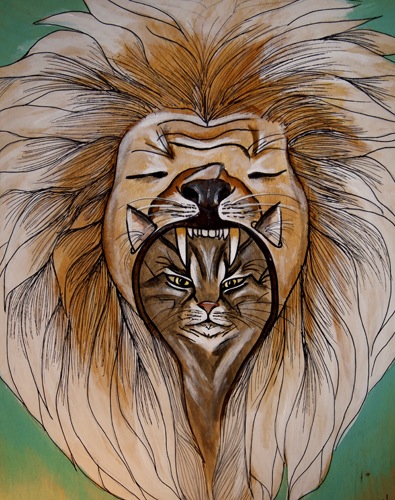 Long time artist and friend of Juxtapoz, Nima Fatima is set to show at a group exhibition opening this Friday and Saturday at Gallery 4N5 in San Francisco. A New England native Fatima recently relocated to San Francisco to peruse her career in art and this will be her first West Coast outing right here in our own backyard. In additional to Fatima's work the show boasts over 75 emerging Bay Area artists and all you can eat pancakes!
Established in May of 2009, The Pancakes & Booze Art Show is an artist movement that has been sweeping the nation with the country's largest exhibit of emerging artists. Shows now in LA, San Francisco, Chicago, Miami, Philadelphia, Denver, Seattle, Nashville, Portland, Minneapolis, Atlanta, Dallas, Austin, San Diego & Phoenix.
For more information about Nima Fatima visit:
nimafatima.com
Pancakes And Booze
Friday, February 22nd @ 8PM
Saturday, February 23nd @ 8PM
Gallery 4N5
863 Mission St.
San Francisco, CA 94103