Juxtapoz
Nike, Juxtapoz, Colin Devin Moore: An Evening With Stefan Janoski
December 13, 2012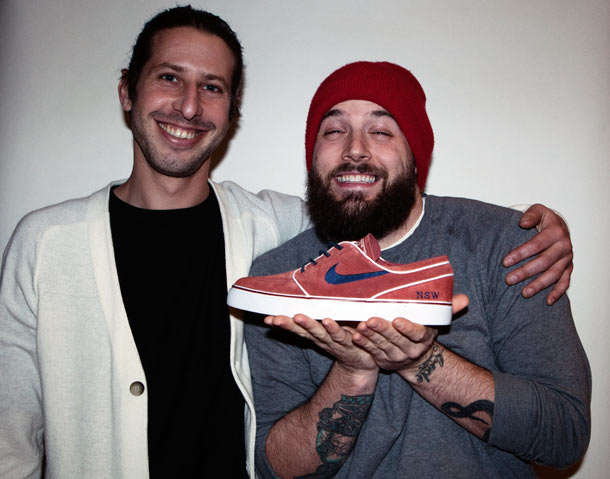 Last week, Nike invited Juxtapoz to their 21 Mercer space in SoHo, NYC, to create a pair of bespoke Nike SB Janoski's, the newest addition to the customizable NikeID collection. We sent our good friend, director Colin Devin Moore to the studio to get his NikeID chops on, and who better to walk him through the process than, Stefan Janoski, himself.
Stefan's signature pro model is one of the most popular skate shoes in the NikeSB line and was the most requested of all Nike shoes, to be added to NikeID. Sneaker geeks won't be disappointed. There are a ton of color options, in both, suede and leather, as well as a variety of sole, laces, and accent color choices.
Here are a few shots from Moore's NikeID session with Stefan. A big huge thank you to everyone at Nike and the 21 Mercer space for the evening!

Stefan and Colin, seated, working on some plans....
Stefan has a good colorway...
The Juxtapoz version...