Gil Elvgren's Vintage Pin-Ups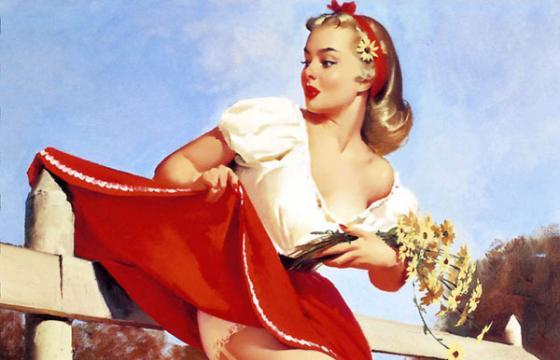 From the mid 1930's through 1972,
Gil Elvgren
produced over five hundred paintings of beautiful girls and women. Almost all of these works are oil on canvas, and fully developed finished works of art. Elvgren continually surpassed himself, always improving in ideas, composition, color, and technique. Gil Elvgren was a famous painter of pin up girls, advertising and illustration until his death in1980.