Fortunino Matania 's Classic Nudes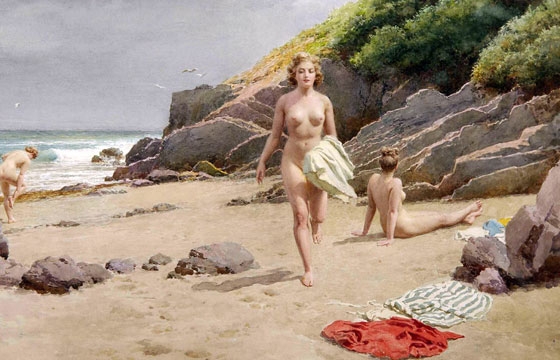 Born in Naples, the son of artist Eduoardo Matania, Fortunino Matania studied at his father's studio, designing a soap advertisement at the age of 9 and exhibiting his first work at Naples Academy at 11. By the age of 14 he was helping his father produce illustrations for books and magazines. His talent was recognized by the editor of the Italian periodical L'Illustrazione Italiania and Matania produced weekly illustrations for the magazine between 1895 and 1902.
Generally he managed to include one or two voluptuous nudes in each picture. "The public demanded it," says Matania. "If there was no nude, then the editor or I would get a shower of letters from readers asking politely why not." He was a standard in Britannia and Eve for 19 years.