"Beyond The Streets": An expansive exhibition on the global movement of graffiti and street art coming to Los Angeles
May 06, 2018 - July 06, 2018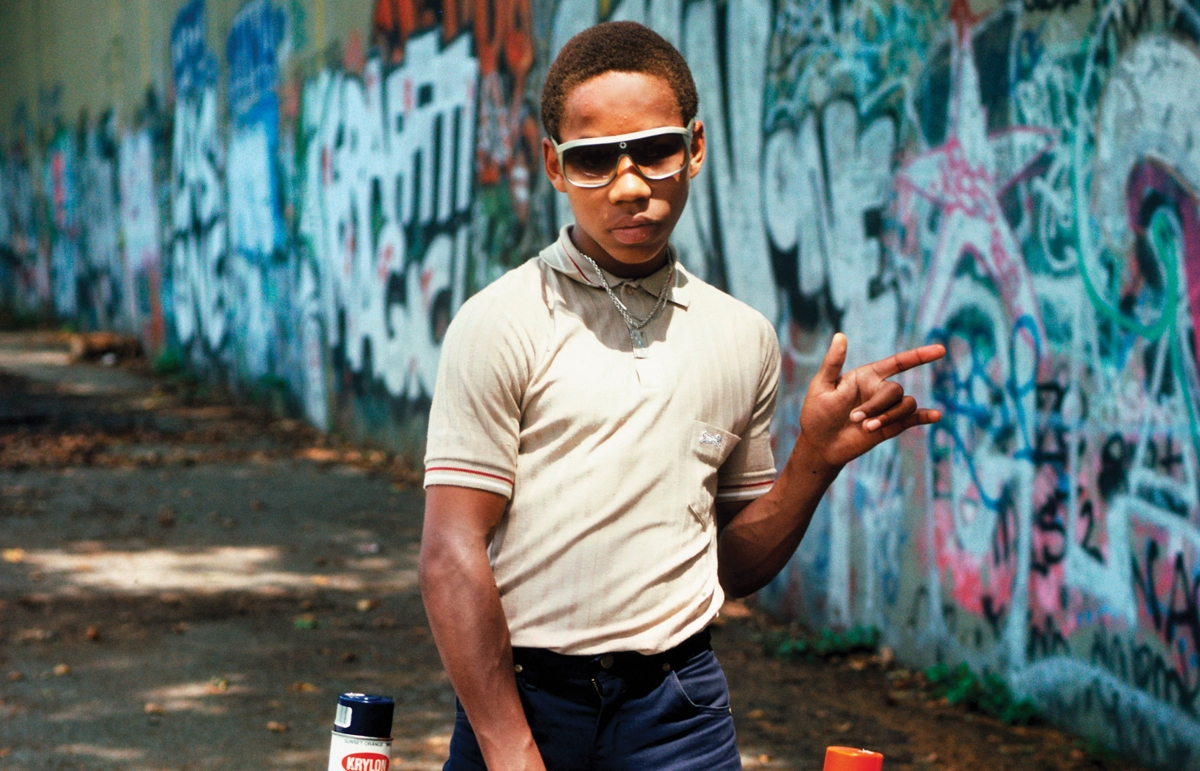 It has been 7 years since the MOCA's groundbreaking Art in the Streets exhibition opened in 2011, and there are have been other shows and presentations that have tried to capture the global phenomenon that is Graffiti and Street Art. After all, we are in the midst of what might be the most enduring art movement ever, spanning nearly 50 years, and with an incredibly die-hard following developing in the 21st Century alone. But there hasn't been a major United States presentation since Art In the Streets, but curator Roger Gastman (who along with Jeffrey Deitch and Aaron Rose brought AITS to MOCA) will tackle the and expand on the subject once again in his newest exhibition, Beyond the Streets, opening in Los Angeles on May 6, 2018. Gastman will not only be looking into the roots and historical figures of Graffit and Street Art, but also take an in-depth look at just how expansive street culture has become in the worlds of contemporary art, photography and other mainstream pop and art movements.

BEYOND THE STREETS (BTS) is the premier exhibition of graffiti, street art and beyond, celebrating the soaring heights to which the world's most recognizable modern art movement has risen. Curated by author and historian Roger Gastman, graffiti's foremost authority, BTS is a groundbreaking multimedia showcase of paintings, sculpture, photography, installations and more throughout 40,000+ square feet of industrial indoor and outdoor space.
The exhibition opens to the public in Los Angeles on May 6, 2018. Tickets for the event will be available for purchase in advance at BEYONDTHESTREETS.COM.


Over 100 artists featured, including Shepard Fairey, Jason REVOK, FUTURA 2000, LADY PINK, Lee Quiñones, INVADER, HAZE, SWOON, Guerrilla Girls, Barry McGee, Stephen Powers, CHAZ, FAILE, Kenny Scharf, Dash Snow, Jenny Holzer, C.R. Stecyk III, Felipe Pantone, Maripol, RETNA, Gordon Matta-Clark, Martha Cooper, TAKI 183 plus Dennis Hopper, Takashi Murakami, Mark Mothersbaugh and many more iconic artists.
BEYOND THE STREETS will feature elaborate, site-specific artist installations that immerse attendees. Installations will include:
—Large-scale graphic banners from renowned feminist activist artist collective Guerrilla Girls
—Full-size, playable handball court complete with site-specific artwork by famed NYC artist Lee Quiñones, drawing inspiration from his lion mural in 1982
—40' x 20' double-sided painting by Japanese artist Takashi Murakami, circularly hung so viewers can walk inside and be surrounded by the artwork
—FAILE's Temple (below), a highly interactive, life-size construction of ceramic, steel, mosaics and prayer wheels that re-conceives historical references from sacred structures and invites play and contemplation from the audience
For its inaugural show in Los Angeles, BTS pays homage to its host city's role as a diverse epicenter of art and culture of both past and present. Some of the Los Angeles-specific highlights are:
—The Venice Pavilion, a historical re-creation of the legendary graffiti and skate destination in Venice Beach. Developed in partnership with adidas Skateboarding, the fully skateable installation will feature graffiti from iconic writers from the Venice Beach community.
—An outdoor garden installation by Ron Finley, the L.A.-based artivist and community leader known for "gangsta gardening" projects (deemed illegal by city officials) to bring food sources back to inner-city communities.
—A curated gift shop will feature limited-edition prints, books and collectibles, including a capsule collection developed with adidas Skateboarding, artist-edition Montana Colors spray paint cans featuring Keith Haring and Jean-Michel Basquiat, and limited-edition Shepard Fairey fiberglass chairs by Modernica.
ABOUT THE CURATOR
Roger Gastman is a curator, graffiti historian, urban anthropologist and collector who Forbes says "has made a career of being the cultural connector between street artists and the art world." BEYOND THE STREETS is Gastman's dynamic follow-up to Art in the Streets, the graffiti and street art retrospective that broke MoCA Los Angeles' attendance record with 220,000 visitors. Gastman founded and co-published Swindle magazine with Shepard Fairey, co-authored The History of American Graffiti and co-produced the Oscar-nominated Banksy documentary Exit Through the Gift Shop.
Additional curation by Editor in Chief of Juxtapoz Magazine Evan Pricco, author and historian Caleb Neelon, and legendary NYC graffiti writer and historian David "CHINO" Villorente. Director of the MCA Denver Adam Lerner serves as a curatorial advisor. The exhibition is produced by Ian Mazie.
The show is supported through partnerships with adidas Skateboarding, Discover Los Angeles, Modernica, Montana Colors, NPR and Steel Partners Foundation.
IMAGE CREDIT: MARTHA COOPER, LIL' CRAZY LEGS DURING SHOOT FOR WILD STYLE, RIVERSIDE PARK, NY, 1983, PHOTO © MARTHA COOPER