Air Sex World Championships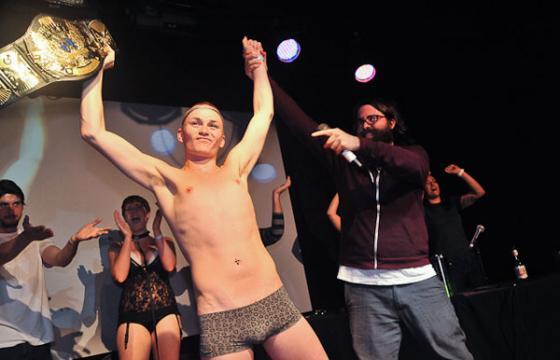 It started as a one time parody of an Air Guitar competition in Austin. Then we quickly realized this was not only much, much bigger than Air Guitar, this was bigger than Texas. We set out on our first nationwide tour in the Summer of 2009 and we haven't looked back since. We've crowned Air Sex Champions in over 30 cities across North America, appeared at notable events such as FunFunFun Fest and Fantastic Fest and have been covered by thousands of hot throbbing press outlets.
The event is produced by the Alamo Drafthouse and hosted by comedian Chris Trew, who's weirded out millions with his Air Sex demonstrations on America's Got Talent (Howard Stern said we were "highly offensive") and Bad Girls Club. The event is judged by a collection of local comedians, sex shop owners and adult film stars. Every December the winners are flown to compete in the National Championships, held in Austin, Tx..