Juxtapoz
New Swoon Print "Nee Nee in Braddock"
April 22, 2014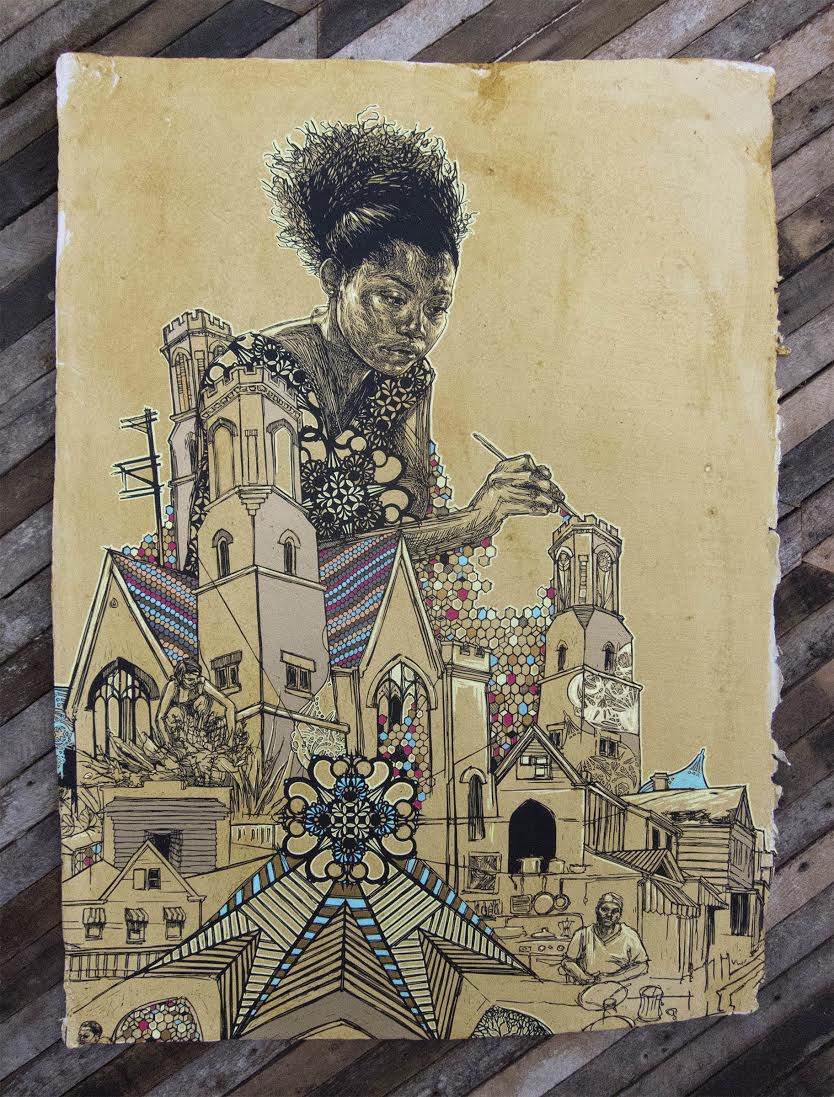 Swoon just released a new print! Nee Nee in Braddock is an 8 color silk screen print on hand made paper. It is an adaptation of one of Swoon's intricately carved linoleum block prints, depicting the streets and homes of Braddock, PA, a town where Swoon has been engaged in community based work since 2007. All proceeds from this print will go towards Braddock Tiles, an artisanal ceramic studio designed to create jobs in an economically devastated area, while working to restore a former landmark building to it's community as an arts, learning, and resource center.
*This paper, used by Swoon since 2007 is the last of it's kind, as the artisan who created it passed away in 2014. Many respects to him and his craft. Here is some info about the paper maker and his paper:

"Made by Mohammed Hussein Khagzi, these 100% jute papers are made using the most traditional Indian methods of papermaking. Single weight sheets are formed on a chapri (laid) mould, and are laminated together during the papermaking process to create heavier sheets. They are brushed onto exterior plaster walls to dry. A diluted starch solution is used a a surface sizing and the sheets have been polished with an agate burnisher to a beautiful, soft sheen. Very beautiful and unusual. All neutral pH with 4 deckles."
Swoon's "Submerged Motherlands" is currently on display at the Brooklyn Museum.