Juxtapoz
New Release: The Great American Cereal Book
January 25, 2012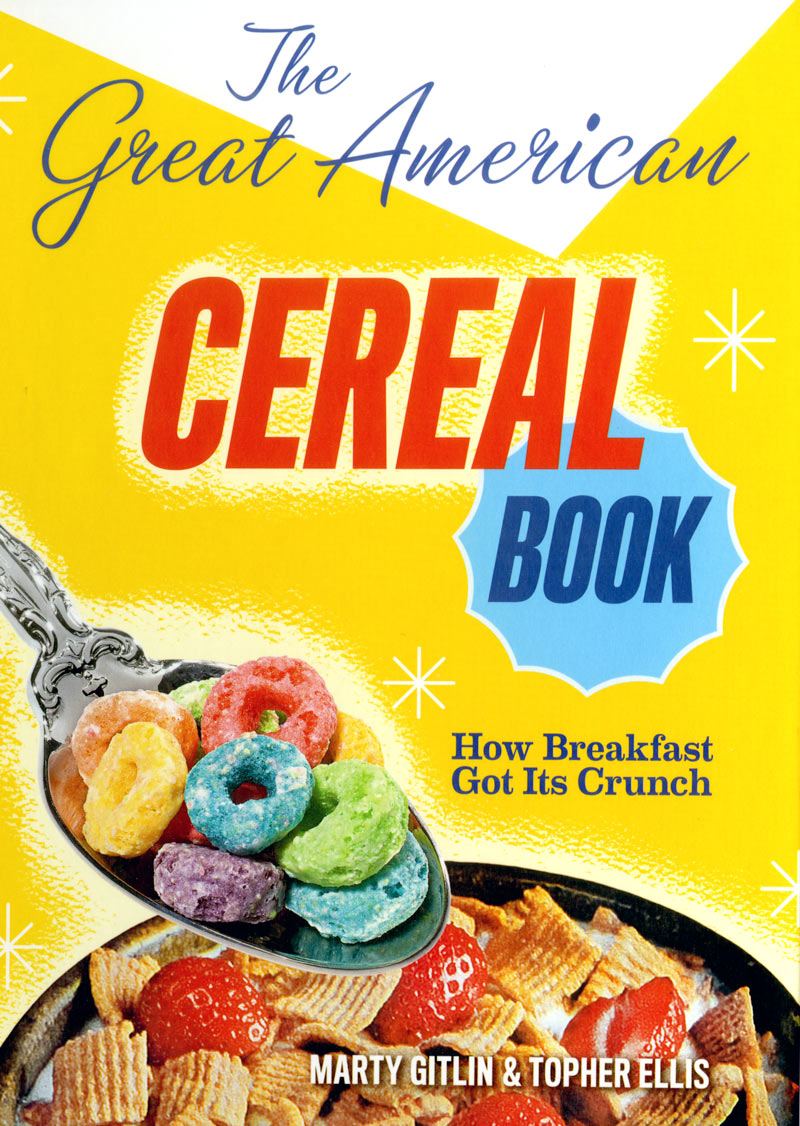 There is a unifying conversation (especially amongst Americans) one can have with someone of their same group revolving around the topic of cereal and cereal box art. Think about it, kids remember what Mr T's cereal looked like, or the box of Cookie Crisp or even how incredible Smurf Berry Crunch tasted. Now there is a book that captures that spirit:
The Great American Cereal Book
. In a word, finally.
When we received this book in the office yesterday, an instant debate and conversation started. What was the best tasting, worst tasting, worst for you cereal, and then of course it went to the well-designed "vintage" cereal boxes found in the
Great American Cereal Book (Abrams, 2012)
. General Mills had a great era in the 1960s of making cartoon-like boxes, while Post cereals lettering channeled School House Rock. Ralston never seemed to create one healthy cereal, buy as a kid, their boxes were vibrant with great Ghostbuster and Donkey Kong art. The book does a great job of chronicling when cereal became less about brand and flavor and more about what you could sell to a child, mirroring most marketing schemes created in the latter part of the 20th Century. As is this author's case, I still have some of my Michael Jordan Wheaties boxes stashed in my parent's garage somewhere. What I will do with them? Not sure, but I think back fondly on keeping them intact after all those years.
Regardless, the book is full of great artwork, great design and at times the best of the worst design. But it will definitely spark a memory or ten of the times in the cereal aisle with mom and trying your best to get that pizza shaped TMNT box.
Available here.