Juxtapoz
New Release: Barry McGee Catalog for BAM/PFA Retrospective
November 20, 2012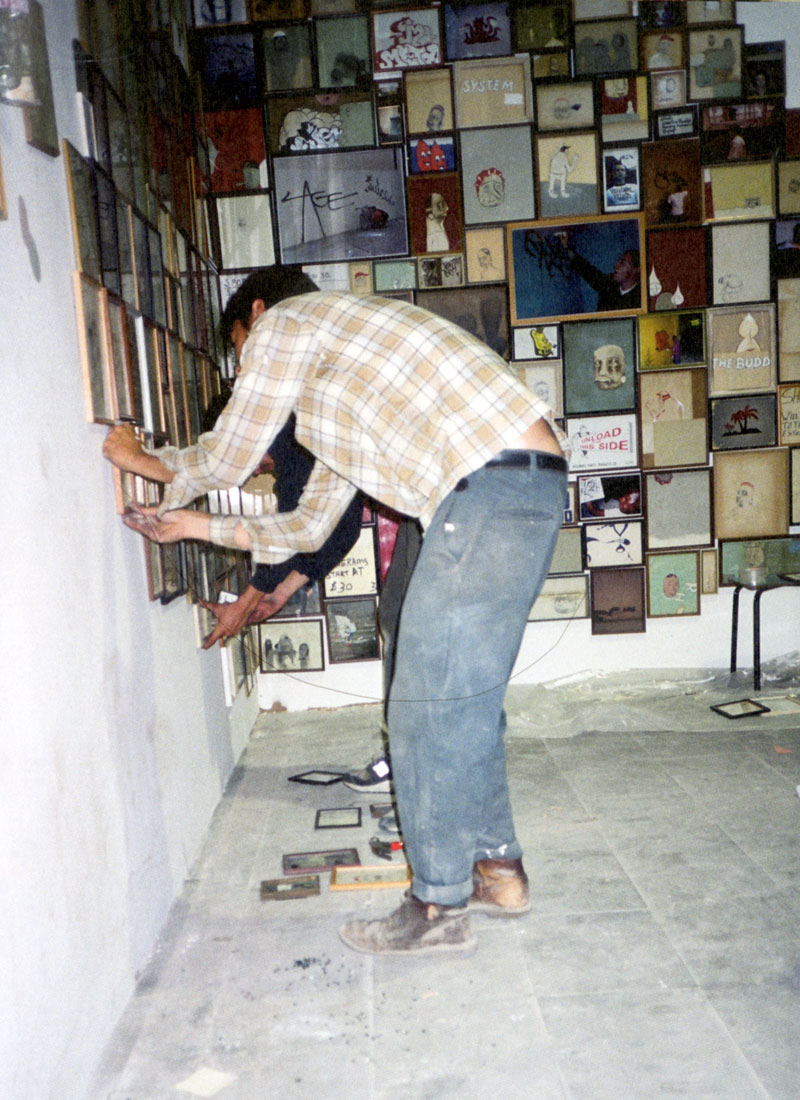 Published in conjunction with Barry McGee's retrospective at the Berkeley Art Museum and Pacific Film Archive, on display through December 9, 2012, there is a fantastic catalog available now through D.A.P. Over 400 pages, hardcover, this to us feels like the most definitive McGee book to date, with essential photos of early streets works in San Francisco, and some of McGee's most important installation and sculptural works produced.
Definitely go support the
Berkeley Art Museum and Pacific Film Archive
and see the show in person.
Buy the book here.
Remember, for the
entire month of November, teens get in FREE!
A summary of the book:
Published on the occasion of the first major survey of Barry McGee's work, this monumental volume records more than two decades of incredible fecundity, over the course of which McGee has pioneered a new iconography of sharp street vitality and graphic snap. McGee began as a graffiti artist on the streets of San Francisco, working under such tags as Ray Fong, Twist and Twisto, and his work since then has hugely expanded the terms of both street art and contemporary art. The freshness of McGee's work stems in part from his virtuoso handling and consolidation of a whole panoply of influences, from hobo art, sign painting and graffiti to comics, Beat literature and much else. His extraordinary skill as a draughtsman is energized by his insistence on pushing at the parameters of art--his work can be shockingly informal in the gallery and surprisingly elegant on the street--and by his keen nose for social malaise.
This volume revisits McGee's most influential installations in art spaces, and considers the evolution of his aesthetic within institutional settings. Previously unseen photographs by Craig Costello document the artist's work on the streets of San Francisco in the early 90s, highlighting the contributions of his friends and mentors. Also included are images from the artist's famous slide lecture, compiled and refined over the past 20 years, and an oral history of the Bay Area's Mission School by McGee's friends, mentors and collaborators. Featuring 450 images, including many never before published, the book is designed by the artist in collaboration with Conny Purtill.