Juxtapoz
New Book Release: HuskMitNavn "Offline"
November 19, 2013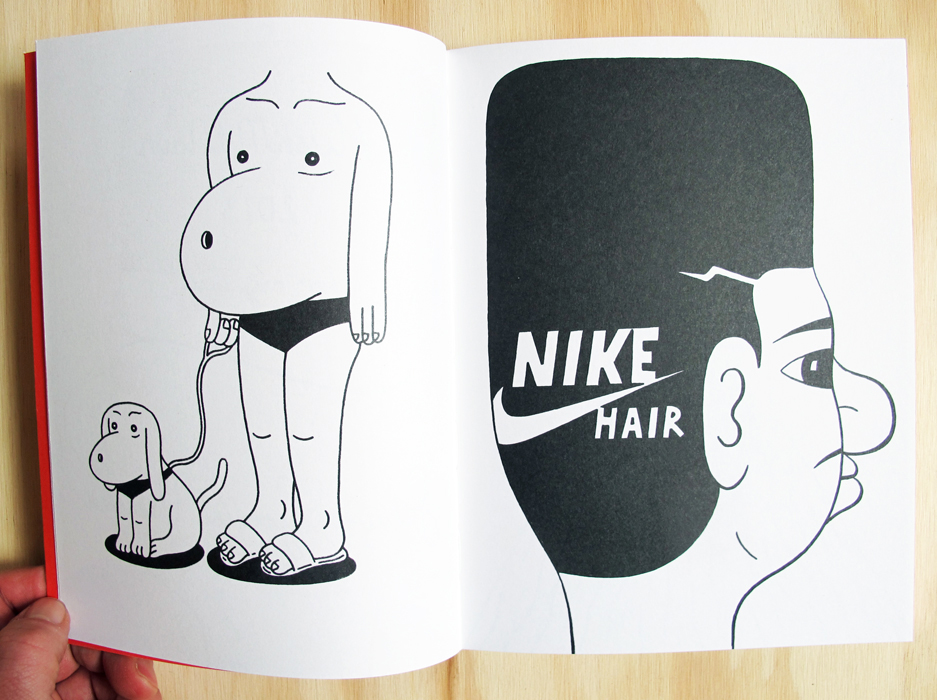 We are huge fans of the work of Danish artist HuskMitNavn, and have featured him on the site and in our print edition over the past decade. Now we get something for the holidays, Offline, a new book by HuskMitNavn. Featuring 92 drawings from 2012-2013 originally published online and now put together in the book, the drawings present a mix of everyday incidents seen from odd angles and other twisted ideas from the corners of HuskMitNavn's mind.

Meet Gandalf at the fitness center, the dinner couple instagramming their dinner and a middle aged graffiti writer on the loose. HuskMitNavn is a Copenhagen based artist. Best known for his works in the public spaces and numerous international gallery shows.

See all of our coverage of Mr. Navn here.

Buy the book here.