Juxtapoz
New Banksy Pieces in the UK
April 15, 2014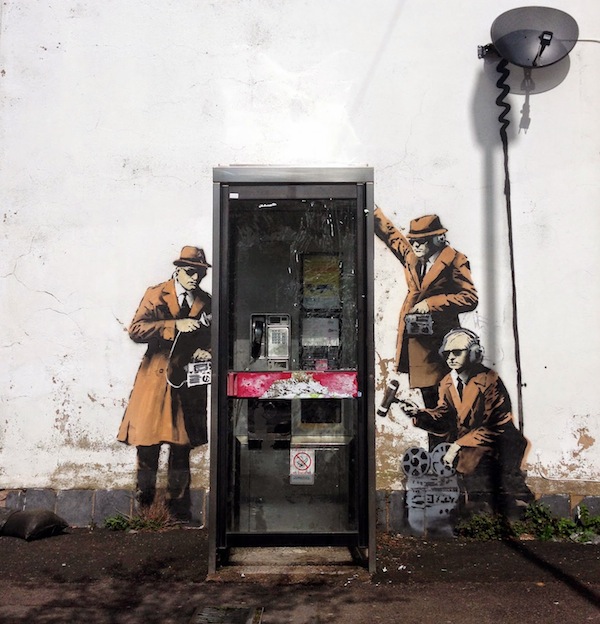 After the Banksy x BNE charity mess-up, and we admit, we were one of the many blogs that messed it up, its nice to see the UK street artist x performance artist x filmmaker x all around provocateur is back with a few new street pieces this past weekend. Taking on the topics of surveillance and our insatiable appetite for information, we are secretly hoping Apple is proud that it appears "Mobile Lovers" using an iPhone as opposed to a Droid. Just saying.

The above piece was found in Cheltenham, UK. The "Lovers" piece in Bristol as well.

streetartnews had images.