Music
Silverlake Conservatory of Music Benefit featuring Neil Young and Red Hot Chili Peppers
November 01, 2013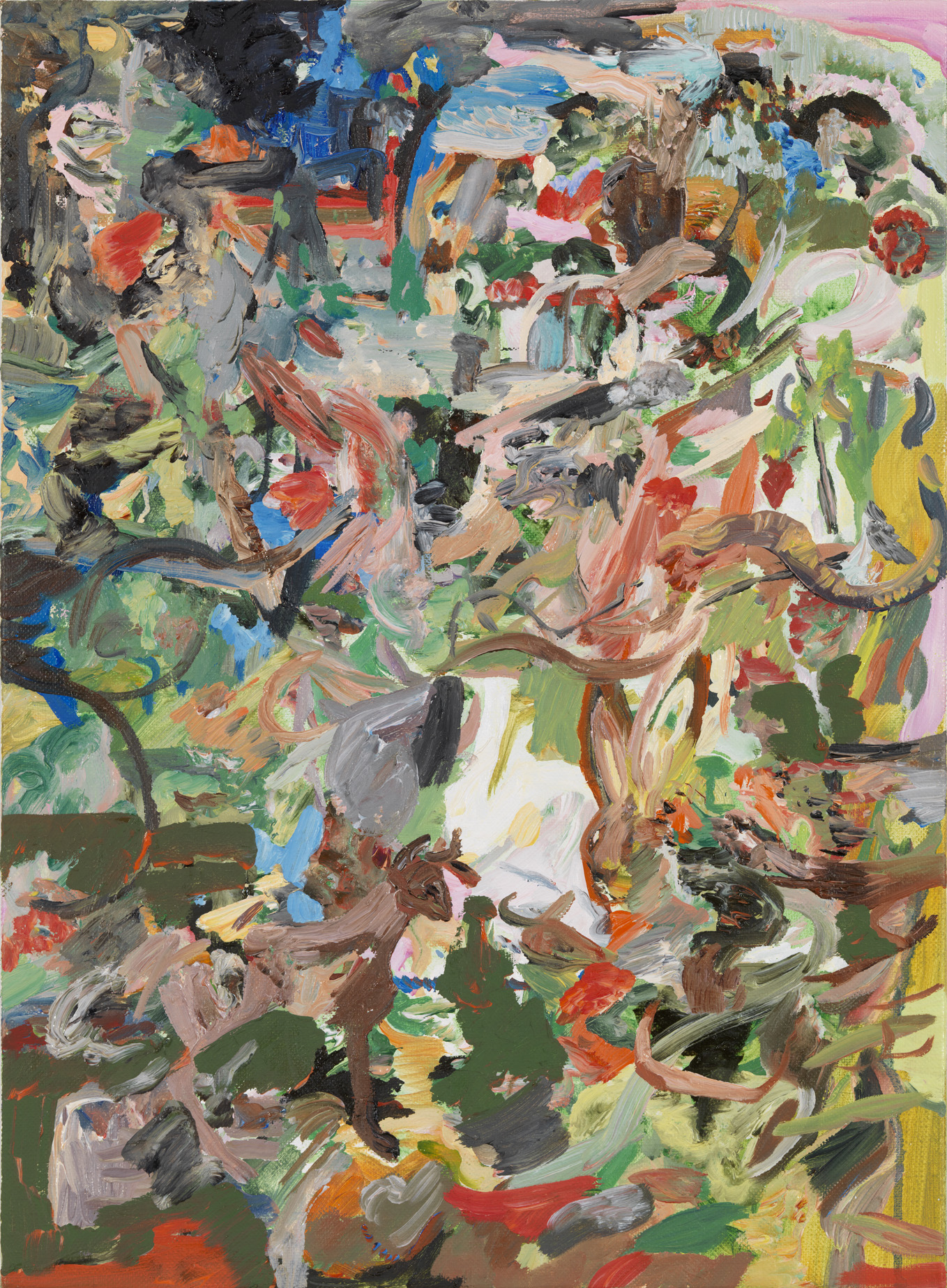 This past Wednesday, Juxtapoz attended a special benefit and auction hosted by Flea and Anthony Kiedis, all to benefit the Los Angeles area Silverlake Conservatory of Music. Past Juxtapoz featured artists Thomas Campbell, Retna, Shepard Fairey, Gus Van Sant, Ed Ruscha, and many more were in attendance, with art up for auction to support the school as well. To make it even better, Neil Young and the Red Hot Chili Peppers performed. All and all... a good cause and good night. Here are some of the shots... all photography by Gary Leonard.

To donate to the school, please click here.
The event included a silent auction on an extensive collection of works from renowned artists Tim Armstrong, Cecily Brown (in the gallery), Justin Bua, Thomas Campbell, Suzanne Chorna, Autumn de Wilde, Jerry de Wilde, Shepard Fairey, Francesca Gabbiani (in the gallery), Kim Gottlieb Walker (Courtesy of KM Fine), Peter Harper, Damien Hirst, Heather L. Johnson, Mike Kelley and Douglas Kirkland, Dana Louise Kirkpatrick, Robert Levine, John Lurie, Matt Maust, Matthew Monahan, Michael Muller, David Mushegain, Raymond Pettibon, Ed Ruscha (in the gallery), Robert Russell, Lara Schnitger, Shelter Serra, Gus Van Sant, Inez Van Lamsweerde (in the gallery) and Vinoodh Matadin, Sage Vaughn, Robert Williams, Kiino Villand, Robert Zuckerman, and more.



Benefit organizer Dana Patrick, Rodney Mullen, and Shepard Fairey




Captions for artworks in gallery above, from Gagosian Gallery:
CECILY BROWN
The Hare of the Goat, 2013
Oil on linen
17 x 12 1/2 inches (43.2 x 31.8 cm)
© Cecily Brown. Courtesy Gagosian Gallery.
FRANCESCA GABBIANI
Echo Beauty, 2013
Paper and ink on paper
© Francesca Gabbiani. Courtesy of the artist.
ED RUSCHA
Cold Beer Beautiful Girls, 2009
Three color lithograph
40 3/4 x 30 3/4 inches (103.5 x 78.1 cm)
Edition 40/60
© Ed Ruscha. Courtesy of the artist and Gagosian Gallery.

INEZ VAN LAMSWEERDE AND VINOODH MATADIN
Alexander McQueen - V Magazine, 2004
Pigment Print on watercolor paper
20 x 20 inches (50.8 x 50.8 cm)
Edition 2/10
© Inez & Vinoodh. Courtesy of Gagosian Gallery.