Juxtapoz
Mr T: The Posters of Jerzy Treutler @ Kemistry Gallery, London
January 31, 2012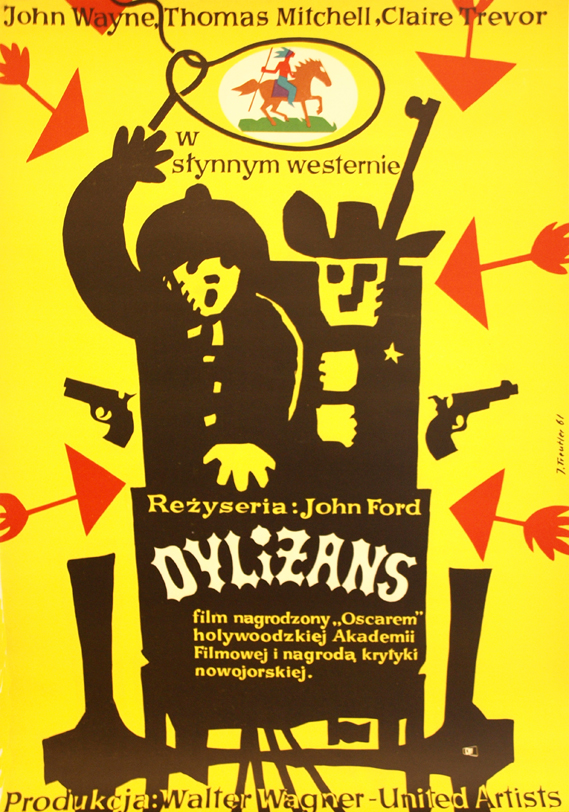 This week, February 2, London's
Kemistry Gallery
, in conjunction with the
Twarda Sztuka Foundation
will be presenting an incredible poster art show,
Mr T: The Posters of Jerzy Treutler
. The gallery will present over 40 posters of Treutler's work from the 19
60s and '70s , showcasing classic Polish poster design
from the era. What should be noted about a lot of the work was because of economic and political constraints on Poland at the time, Treutler was unable to see or use photos of the actors in the film or film stills, instead relying on straight imagery that the artist surmised from the film's title.
Kemistry notes, "Treutler was able to create powerful imagery, inspired by movies and events without actually detailing them: no head shots and movie stills, no specifically direct connection to the title. His work utilises bold colour, simple imagery and vivid lines to underline the strength of the message, and is distinguished by an abstract style typical of the Polish poster artist. Treutler's posters are as fresh and engaging today as when they were first produced.
Says Treutler, "The Polish School of Posters can be best described as being bold and colourful with painterly orientation and one I embraced as a graphic artist with all my heart, it was an exciting and creative time for me."
Mr T: The Posters of Jerzy Treutler
Kemistry Gallery, London
February 2—March 17, 2012
thank you to
creative review
for images