Juxtapoz
Montana Colors Launches New App
January 06, 2012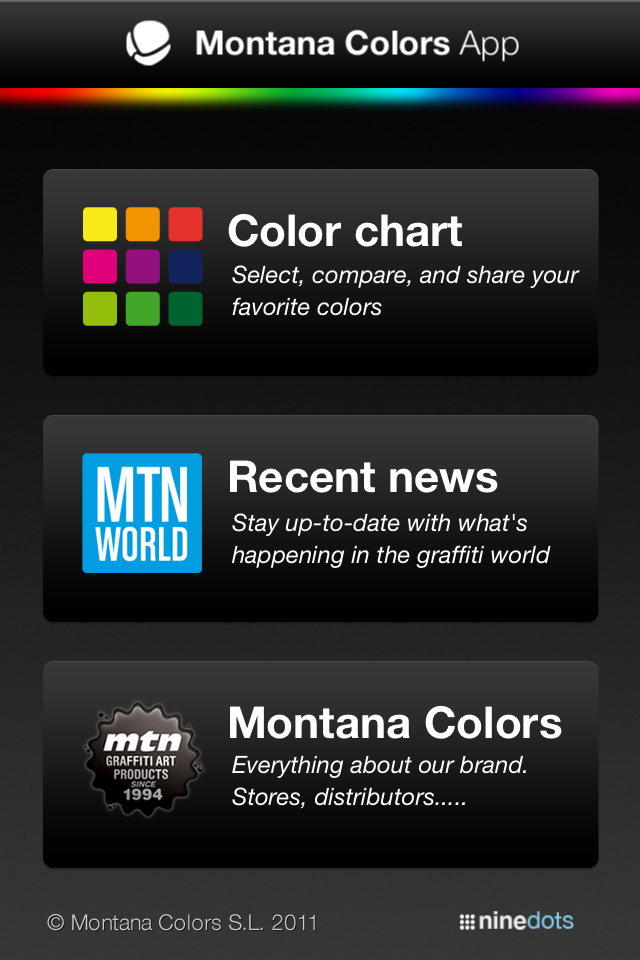 Apple boasts there are over 500,000 available apps on the App Store, but who cares? That's why we are glad to see a company that specializes in making graffiti supplies has put their efforts towards an app. Montana Colors announced their speciality app this past Wednesday.
Montana app is simple, straight-forward and functional. Qualities often hard to come by in your average "Graffiti App". This is for the insider. The app has everything from detailed color charts to different caps, a useful thing when Montana makes hundreds and hundreds colors to pick from. –Brent DCVII Gentile


Download the App for free here.


<