Juxtapoz
Mike Shine & The Hell Brewers @ Art Works, San Rafael, California
May 27, 2014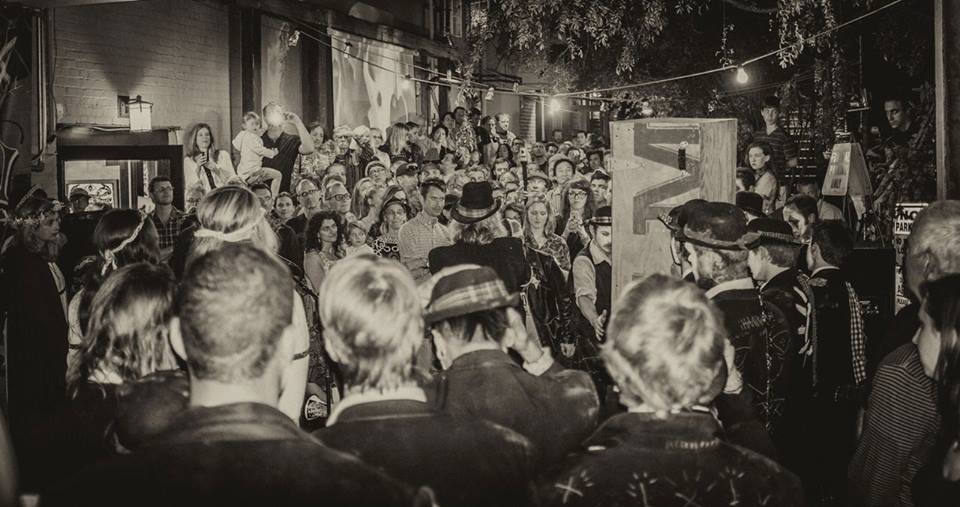 Our good friend and March 2013 cover artist Mike Shine has been busy in Northern California over the past year, culminating in a full-on performance and exhibition of the Hell Brewers at Art Works in San Rafael, California this past March. Shine passed along a few images to us last week, and because he and the Hell Brewers will be performing and curating a special artzone at Outside Lands 2014 this August with Juxtapoz in San Francisco, we are getting ourselves in the mood today.

Shine announced that the band in these photos, Beso Negro, will be at the Hell Brew stage at OSL this year.

Shine wants to send a big thank you to Art Works Downtown San Rafael staff Elisabeth Setten, Lark Calderon Gomez, Stan Gibbs. Thanks to the Carny Bastards clan- too numerous to mention here.