Juxtapoz
Matt W. Moore for Vincci Bit Hotel, Barcelona
February 28, 2012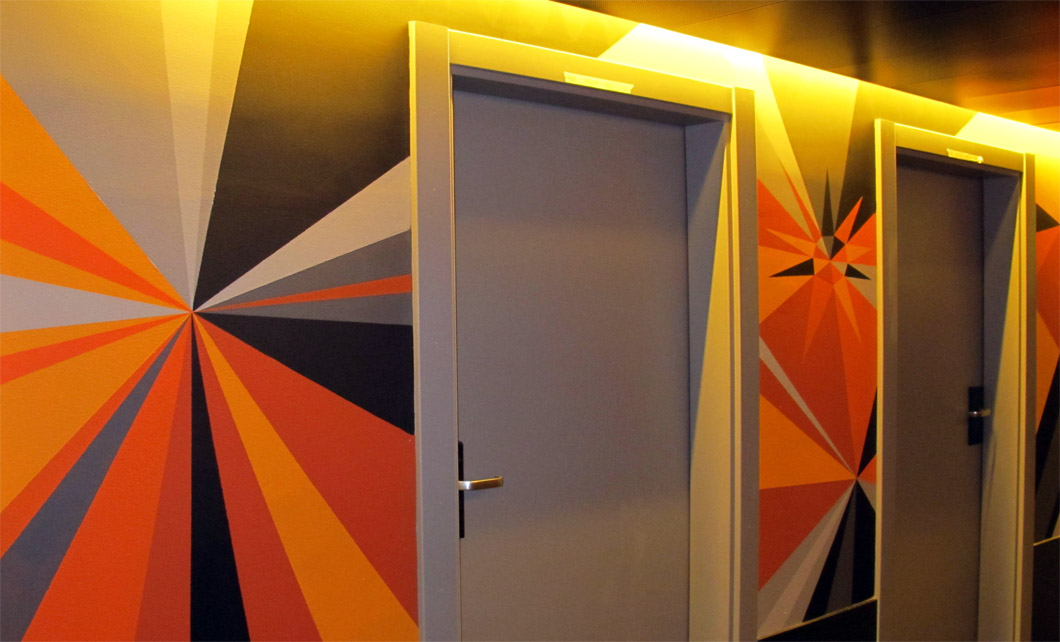 Maine-based muralist,
Matt W. Moore
, just completed a very long,
4th floor corridor mega mural at the new Vincci Bit Hotel in Barcelona. The hallway piece, about
50 meters long, took over 14 gallons of paint and 2 weeks to be completed. Mr. Moore is featured in a 12-page showcase in the upcoming April 2012 issue of Juxtapoz.

The mural in the hotel was part of a
7 artists / 7 corridors series, where each artist, Matt W. Moore (USA), Alex Trochut (Spain), Marta Cerda (Spain), Lorenzo Petrantoni (Italy), Christian Gastaldi (France), Gordo (Spain), Brosmind (Spain), Yoshi Sislay (Japan), and Mister Mourao (Portugal, had their own hallway to complete.
Matt W. Moore : Vincci Bit Barcelona from TNT on Vimeo.