Juxtapoz
Mark Mulroney "Spring Time Pictures" @ Galleries Goldstein at Goodhood, London
May 02, 2012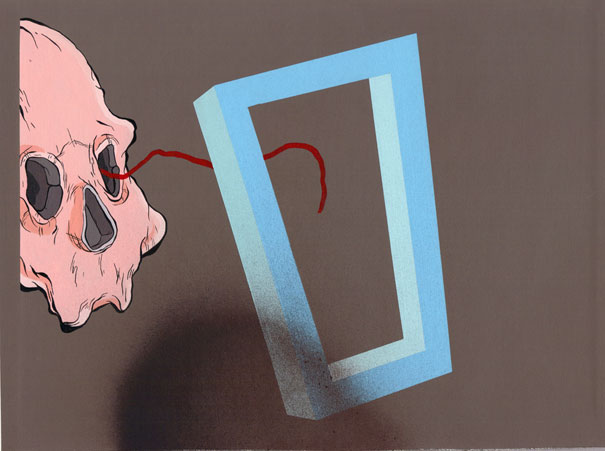 If we are having a lucky month, we will get a little something special in the mail from NY-based artist, Mark Mulroney. Just little droplets of abstraction from an artist we featured in the
July 2011 issue
. Mr. Mulroney will be dropping little bits of comic abstraction at
Galleries Goldstein at Goodhood
, London, this May 3 in a new exhibition called
Spring Time Pictures
.
A quick little back and forth between gallery and artist:
There's a degree of abstraction in your work, can you talk about the form and Abstraction of objects and how you use them?

I use what I need. Sometimes that is something recognizable to ground a picture in a specific environment and sometimes that is just a blob of color to provide contrast and depth in a picture. I don't make a point of abstracting or not, it all comes about intuitively as I decide what the picture requires.
Your attitude to colour?

Generally I like to keep the palette minimal or mostly warm or cool colors and then use one color that runs against all that to give the picture a bit of tension.



Mark Mulroney
Spring Time Pictures
May 3—26, 2012
Galleries Goldstein at Goodhood
London, England