Juxtapoz
Marco Mazzoni "River of Milk" @ Roq La Rue, Seattle
October 17, 2012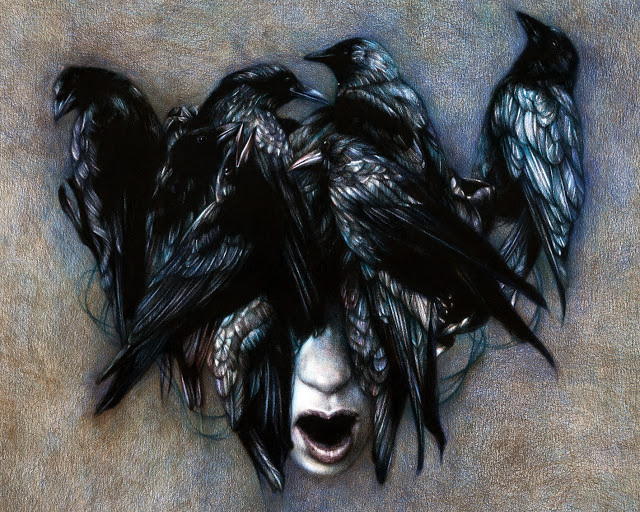 Italian artist
Marco Mazzoni,
who we have featured on the site and will be featured in the December issue of Juxtapoz, just opened a new series of colored pencil works,
River of Milk
, at
Roq La Rue in Seattle
. We can't believe it, but this is the solo debut of Mazzoni stateside. What have we Americans been thinking? The show will be on display through November 3, 2012.
From Roq La Rue:

Mazzoni creates beautifully disturbing drawings, dreamlike snapshots of faces flooded in an incandescent light as if in an overexposed photograph, and encircled by sumptuous flora and fauna. Using the symbology of the flowers and animals he depicts, Mazzoni references the ancient myths of feminine power and the remaining fragments of previously suppressed holistic wisdom from his homeland. His work is completely rendered in layered colored pencils, giving a muted stain glass quality to his rapturous yet witchy imagery.