Juxtapoz
Logan Hicks "Love Never Saved Anything" w/PMM Art Projects, NYC
Mar 08, 2014 - Mar 19, 2014154 Stanton Street, New York City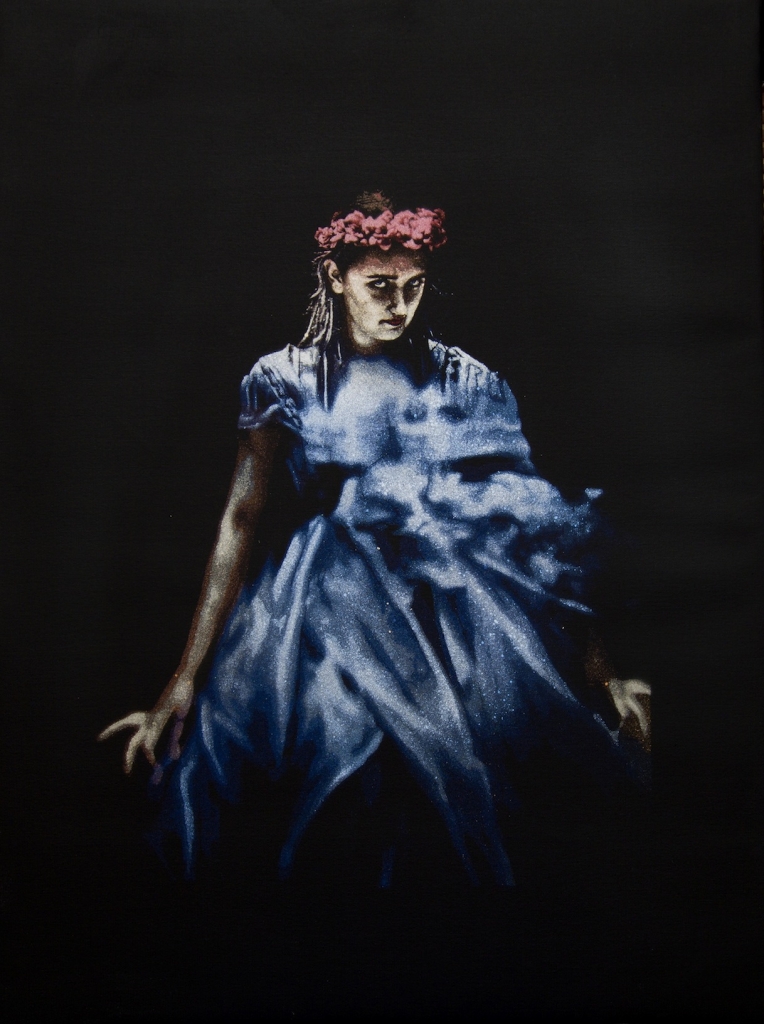 Another great show that opened in NYC during Armory week: PMM Art Projects announces a special pop-up exhibition of New York- based artist, Logan Hicks, featuring nautical-based stencil paintings as well as photographs from his infamous urban explorations. On view at 154 Stanton Street (Lower East Side, New York) through March 19, 2014, Love Never Saved Anything is Logan's second solo show with PMM Art Projects and his most ambitious work to date.

While much of Logan's work deals with the often analytical, highly contemplative view of the urban environment, the paintings in Love Never Saved Anything were born out of the artist's experiences and personal set backs this past year. The challenges led him to explore underwater photography as inspiration for these paintings. Logan explains, "The drifting, the weightlessness was how I felt internally. It seemed like the perfect way to capture what I was going through – adrift in a sea of uncertainty." Having lived near the sea all his life, maritime themes have always been a unique influence for him, but are more explicit in this new body of work. Both haunting and elegant, his new paintings incorporate references from nautical superstitions and sailor traditions and showcase the range of perspectives from which the artist sees his environment.
Logan is well-known for his work as a street artist and urban explorer – seeking out and discovering places that few have seen. From abandoned subway stations to dilapidated buildings, a series of new photographs will be showcased depicting forbidden areas of the urban environment and unique vantage points. While the nautical-based paintings inform the viewer of the self-discovery process through internal investigation, this photographic body of work continues the artist's external exploration and will be on view on the bottom floor of the gallery.
Love Never Saved Anything will be on view daily, 11:00am to 7:00pm through March 19th, 2014 at 154 Stanton Street, New York.