Juxtapoz
LIVE ON: MR.'S JAPANESE NEO-POP @ Seattle Art Museum/Asian Art Museum
Nov 22, 2014 - Apr 05, 2015Seattle Art Museum, Seattle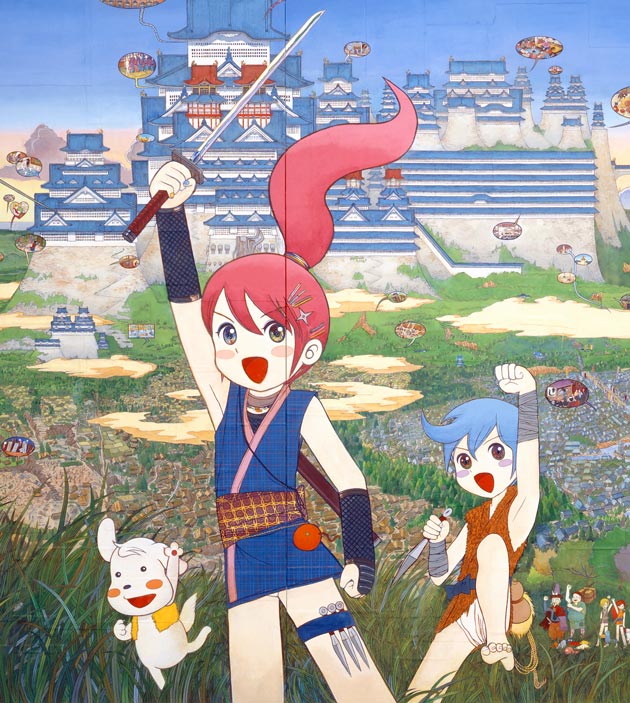 For all our friends in the Pacific Northwest... when your family comes to town for the holidays, go and check out the MR show at the Seattle Art Museum/Asian Art Museum in Seattle. Live On, which is organized by SAM, presents Mr.'s art of the past 15 years and is his first solo exhibition in a U.S. museum. Born in 1969, Mr. is a protégé of Takashi Murakami, internationally acclaimed icon of Japanese Pop art. He borrowed the name "Mr." from "Mister Giants" (Shigeo Nagashima), the superstar clean-up hitter of the postwar Yomiuri Giants baseball team.

From the Museum:
The exhibition includes a group of Mr.'s new works that take kawaii (cute) Japanese Pop art to a new dimension, known as moe (which literally means budding). Through fictional, adorable characters, moe speaks to a longing for youth, or youthful energy. It grew out of Japanese youth subculture, and its rebellion against authority and political engagement in favor of fantasy and virtual experience.

While you are at it, go to NYC and see the Murakami show.