Juxtapoz
Light Show Installation in the Sharjah Art Foundation Art Spaces
September 29, 2015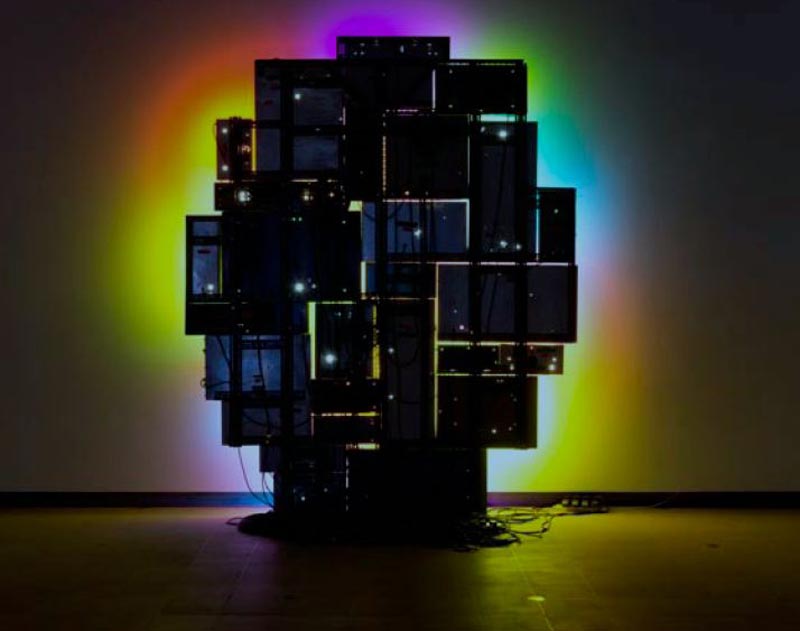 Light Show explores the experiential and phenomenal aspects of light by bringing together sculptures and installations that use light to sculpt and shape space in different ways. The exhibition — Sharjah Art Foundation Art Spaces — showcases artworks created from the 1960s to the present day, including immersive environments, free-standing light sculptures and projections.
From atmospheric installations to intangible sculptures that you can move around — and even through — visitors can experience light in all of its spatial and sensory forms. Individual artworks explore different aspects of light such as colour, duration, intensity and projection, as well as perceptual phenomena. They also use light to address architecture, science and film, and do so using a variety of lighting technologies.
The exhibition includes work by David Batchelor, Jim Campell, Carlos Cruz-Diez, Bill Culbert, Olafur Eliasson, Dan Flavin, Ceal Floyer, Nancy Holt, Jenny Holzer, Ann Veronica Janssens, Brigitte Kowanz, Anthony McCall, François Morellet, Iván Navarro, Katie Paterson, Conrad Shawcross, James Turrell, Leo Villareal and Cerith Wyn Evans.
Light Show
Sharjah Art Foundation Art Spaces
Al Shuwaihean Area - إمارة الشارقةّ - United Arab Emirates
On view through December 5, 2015