Juxtapoz
Light Paintings by Jeremy Jackson
March 14, 2014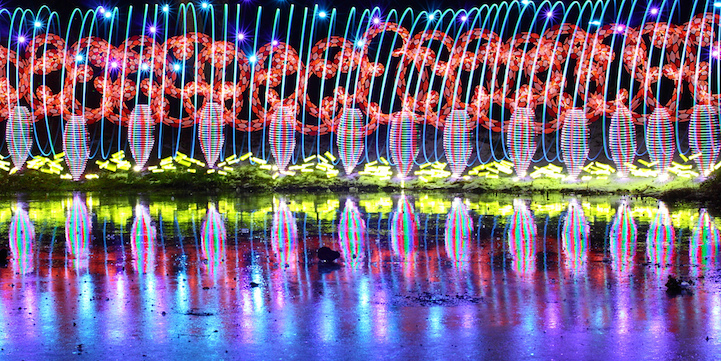 You may remember this past January, we posted about the pretty cool light painting of Jeremy Jackson. Well, the Virginia-based artist now has a series of prints up at the My Modern Shop, so if you need some new art on your walls, maybe you can start yourself off with something that would go really well with psychedelics?

Here is a bit of the artist's statement:
My photos start with an idea and a location then get put into action with various light painting tools. Some of these tools include flashlights, gels, LED strips, el wire, steel wool, monkeylights (bike wheel lights), fireworks, and home made tools like the circle maker or hula spinner. I stay excited about the possibilities that light painting has to offer. There remains countless unexplored ideas and techniques as well as endless joy implementing the light painting techniques we know in new locations and situations. In addition to continuing as an artist, I will also be sharing light painting through workshops so that others can enjoy the magic.