Juxtapoz
Last Week: "Kokoro: The Art of Horiyoshi III" @ Somerset House, London
June 25, 2012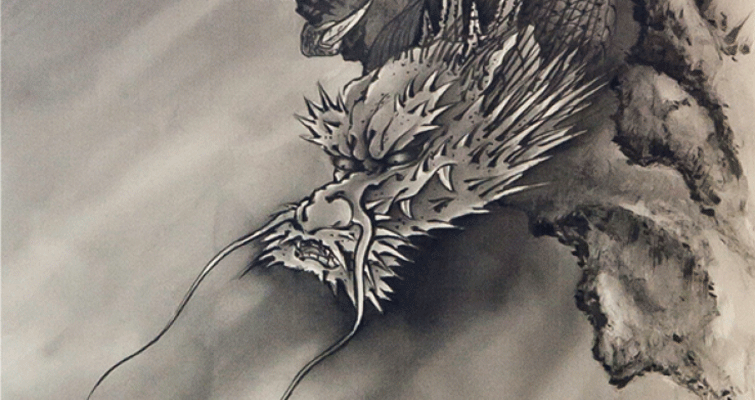 This is the last week for you to go check a show that we consider a must-see if you are in London:
Kokoro: The Art of Horiyoshi III
at the Somerset House. One of the world's most influential tattoo artist turned fine artist with a respect for Japanese traditional arts and culture, Horiyoshi III includes a complete collection of his fine art and tattoo endeavors in the exhibition. The show is up through July 1, 2012.
From
Somerset House:

Kokoro means 'heart' in Japanese; it is the 'feeling', the 'inner meaning' that underpins the Japanese approach not only to art, but to Japanese life as a whole. It is what makes Japan quintessentially Japanese. With this selection of paintings by Irezumi master Horiyoshi III, we hope to make you 'feel' Kokoro; leading you on a journey where the typical Japanese nature and legends take life in silk paintings and photographs.


Internationally renowned tattoo artist Horiyoshi III is a great supporter of traditional japanese culture, history and craftsmanship but yet he embraced the modern western world, observed it, understood it and changed his art, evolving but keeping it japanese; this is ultimately the power and essence of Kokoro. It is a spirit that knows no time or physical limits.

Kokoro: The Art of Horiyoshi III
Through July 1, 2012
Somerset House
London, England