Juxtapoz
Kirsty Mitchell "Wonderland" (2009-2013)
July 15, 2013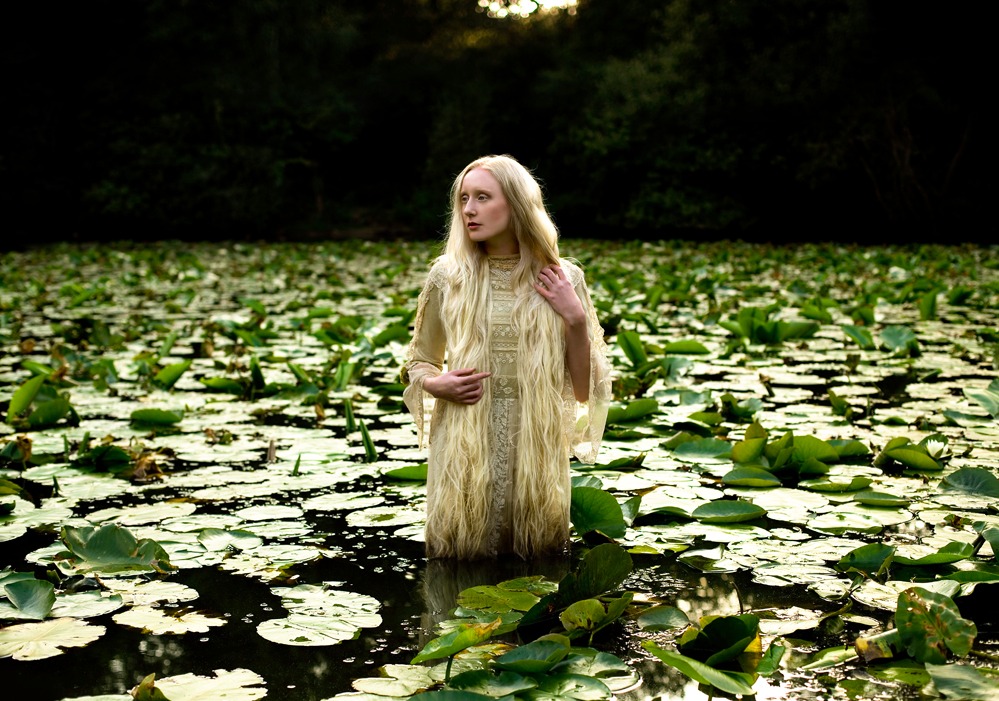 The story behind Wonderland, from Ms Mitchell's site: Wonderland began in the summer of 2009 and has now been running for 4 years. It was started in memory of my mother Maureen who died 7 months before in November 2008, and has since become a turning point in my approach to photography and consequently my entire life.
My mother was an English teacher who spent over thirty years inspiring generations of children with her stories and plays. She was rarely seen without her head in a book, or writing in her own vast diaries, which she had kept since I was young. She was lost to a brain tumour that left her too ill to be brought home to England from the small French village where she and my father had retired. Instead of a funeral full of her ex pupils, we had to make do with a tiny family gathering which left me heart broken, and needing to do something that would never let her be forgotten.
In the months that followed real life became a difficult place to deal with, and I found myself retreating further into an alternative existence through the portal of my camera. This escapism grew into the concept of creating an unexplained storybook without words, dedicated to her, that would echo the fragments of the fairytales she read to me constantly as a child. Originally it began as a small idea in the form of just a few shoots that would span the summer, but nothing prepared me for the emotional journey it became, and the very special friendships it produced. From the moment I met hair and make-up artist Elbie Van Eeden, there was a sense of something deeper. We became very close, and the project blossomed into our own private playground within the woodlands that surrounded my home. Both of us were still in full time jobs and so had to spend our evenings and weekends creating props, wigs, and sets out of the most basic of materials, to try and achieve results as convincing as possible. There was little budget, so we relied on the kindness of strangers donating their unwanted treasures, and anything else we could scavenge or customise.
As the series developed I found It became an elaborate melting pot of my backgrounds in fashion design and costume making, as well as my passion for art history and the English countryside. I chose my local landscape as our setting, and searched for areas of natural wonder, which could convey my feeling that despite its theatrical inhabitants, Wonderland was in fact real…. and all around us. Overtime I developed a deep bond and respect for the locations in which I worked, and hoped that through my pictures I could remind others of their forgotten magic and beauty. I became fascinated with the pockets of wild flowers that would appear for only a few brief weeks of the year, such as the English bluebells. In some cases I would wait the full cycle of 12 months in order to return prepared with a concept and model, to capture the scene in full bloom. These vivid natural colours in turn dictated those of the costumes, and soon a pattern began to emerge.