Juxtapoz
Kinzie Davis @ Brickhouse Gallery Closing Reception
April 27, 2012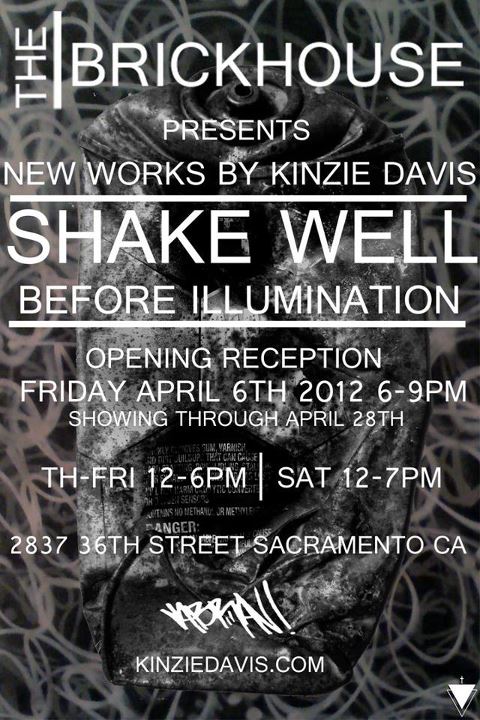 Sacramento's Brickhouse Gallery celebrates the closing party for local artist Kinzie Davis', who, armed with his spray can, has gained popularity for addressing themes such as "hidden kn-owl-edge, illumi-naughty, a-lie-n con-spy-racy, and watchers," he plays on words.


Davis' first solo show,
Shake Well Before Illumination,
provokes viewers to consider that which you don't know can hurt you, and more specifically learn consciously release yourself from "media mind control." Kinzie employs vibrant colors of metallic drips and light to create works from his beloved collection of spray paint on canvas, photography, and custom stencils. Wood, fiberglass, and the gallery's walls were also used.
Hailing from Yuba City, Kinzie is a 19 year old emerging artist who already claims a piece currently honored in the US Capitol as the Congressional Art winner.


The closing reception for Shake Well Before Illumination is tomorrow night, Saturday, April 28, 2012 at Brickhouse Gallery at 2837 36th Street in Sacramento, California.


For more information, visit
Thebrickhousegalleryoakpark.com
or
Kinziedavis.com
.