Juxtapoz
Kelsey Brookes "Plants Of The Gods" @ Eric Firestone Gallery, East Hampton
Jun 20, 2015 - Jul 07, 2015Eric Firestone Gallery, East Hampton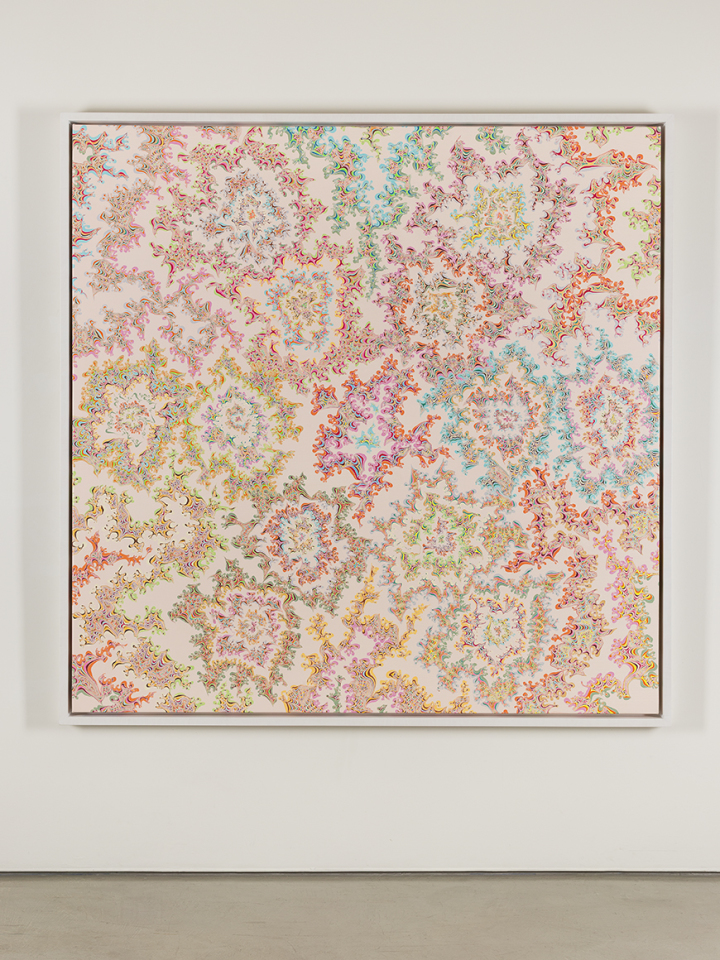 Eric Firestone Gallery is pleased to announce Kelsey Brookes: Plants Of The Gods. This solo exhibition will feature new monumental paintings based on Brookes' scientific investigations into nature's ancient botanical compounds. Specifically, one of four botanically derived hallucinogens-Muscimol, Ergoline, Scopolamine and Ibogaine-underscores each composition, taking you on a visually stimulating trip through the depths of time, back to the beginning. Brookes, featured in Juxtapoz in the past and easily one of our favorite artists of the moment, has his show run from June 20—July 7, 2015.

A microbiologist, surfer and self-taught painter, Brookes enjoys meditating on complexities: the nature of existence and perception, Hindu and Buddhist deities, science and philosophy, as well as fractals and math-based patterns. These passions translate into obsessively detailed abstractions related to chemical composition and brain activity. Brookes' molecular paintings begin as two-dimensional maps (molecular line drawings) of the precise locations of individual atoms, which then expand and radiate out from these hyper detailed focal points to cover the canvas's surface. The effect renders visible the normally unseen nano world of atoms and molecules, a world that mediates and regulates every aspect of life and mind.
The work in this exhibition is inspired by the dynamic relationship between plants and humans that has existed for eons. Plants are some of the earliest forms of life on this planet, their molecular processes have evolved and remain active and inside of all life forms. This concept renders a metaphysical shift in how we view our environment, while reminding us of the interconnectedness of nature.
Brookes' paintings capture the journey our senses take as we explore and consume nature's offerings. His compositions reach into the realms of pointillism and op art, while using aerial perspective to give the impression of a space in which organic forms are suspended. Buzzing lines of stark color reverberate on the surface and evoke palpable atomic movement.