Juxtapoz
Kaws "Final Days" @ CAC Málaga, Spain
Mar 28, 2014 - Jun 22, 2014CAC Malaga, Spain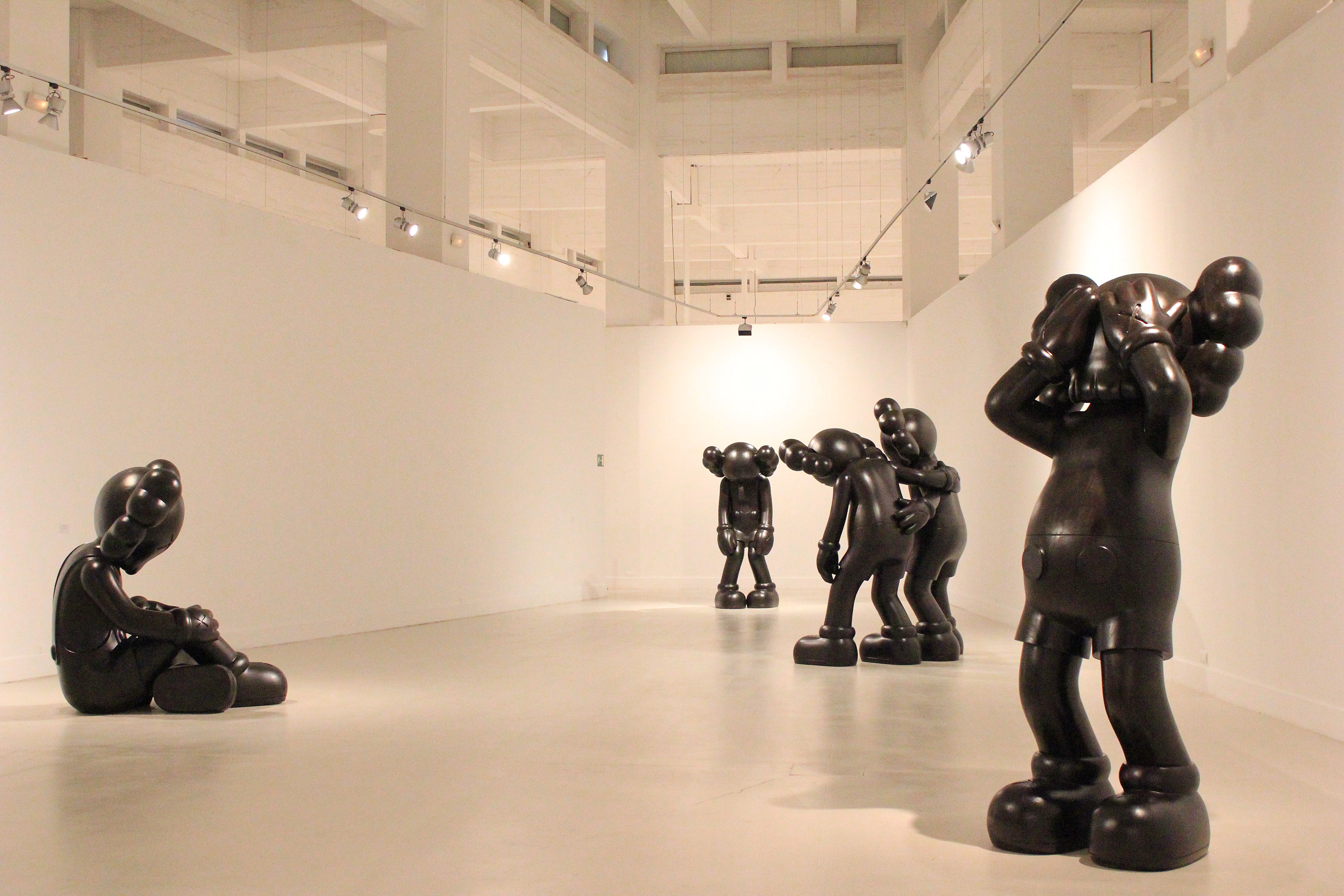 The Centro de Arte Contemporáneo de Málaga is presenting the first solo exhibition in a Spanish museum of KAWS, entitled FINAL DAYS. Curated by Fernando Francés, it includes five large-scale, carved wooden sculptures of his celebrated COMPANION, among other figures. In their numerous different versions, they represent the work for which KAWS, who is also a forerunner of the Art & Toys movement, is internationally known.
For Fernando Francés, director of the CAC Málaga: "This US artist is capable of creating a particular edgy mood, moving in areas of the subconscious like a fish in water. This is not by chance, nor is it something intentional, but it may be the aim of Art & Toys aside from collecting. Since the 1990s when this movement started to gain importance in Japan, a gap opened up that enabled other visual art forms to express themselves. Artists who had never previously entered the door of a gallery or museum and who presented their works to the widest possible public, suddenly began to exhibit inside galleries. And the most striking thing has been that this faithful public, which has always followed these artists, also entered those doors. To put it more simply, it could be said that art became democratic."
The works in the present exhibition have never previously been exhibited. Most measure around 2 metres high and weigh one tonne. The central work is the monumental sculpture FINAL DAYS (2013), which measures 6 metres high, has a diameter of more than 3 metres and weighs 10 tonnes. The artist has made it for this exhibition, incorporating new elements such as the treatment of the wood and a different colour range. Another specific feature of KAWS's work is the repetition of certain elements, a device that functions to express the evolution of his characters in comparison to the way human beings experience the passing of time. These original figures have developed to the point where they are now presented as different ones entitled ORIGINALFAKE COMPANION, in which half the bodies have the organs and muscles exposed.
The exhibition runs through June 22, 2014.