Juxtapoz
Juxtapoz Turns 18 @ Copro Gallery: The People
March 26, 2012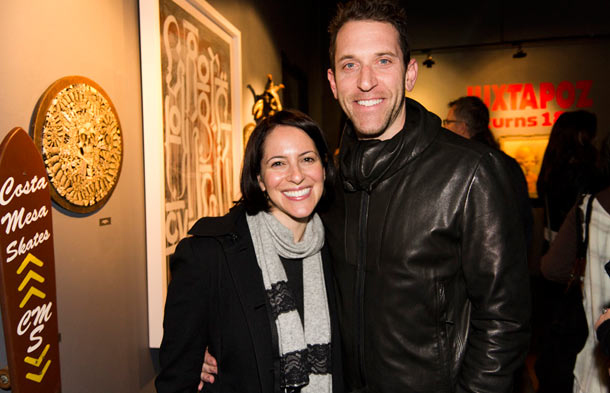 We showed you the art, but now we focus on everyone that came out to Copro Gallery this past Saturday to celebrate
Juxtapoz Turns 18
, a retrospective and collection of artworks and artists who have helped shape our publication over nearly two decades. A special thanks to everyone that came to the opening (wait for the next post) and all the artists who contributed to the show.
Juxtapoz Turns 18,
features works from a group of artists who have been featured in our pages over the past 18 years, including Retna, Todd Schorr, Shepard Fairey, Mark Ryden, Marion Peck, Andrew Schoultz, Camille Rose Garcia, CR Stecyk III, and many others.
All photography by Carlos Gonzalez for Juxtapoz.
Steve Olson:
the band....
Eriberto Oriol & artist Robert Standish
Sally Vitello finds her friend
Marsea of New Image Art...
FIFTY24SF Gallery director, Amanda Krampf, Jux managing editor Evan Pricco, Mr Standish, the honorable Sage Vaughn, and Sweet P
Mike Miller & Eriberto Oriol
El Mac & Retna
Juxtapoz publisher, Gwynned Vitello, and El Mac:
The man, Robert Williams