Juxtapoz
Juxtapoz Turns 18 @ Copro Gallery: The Art
March 26, 2012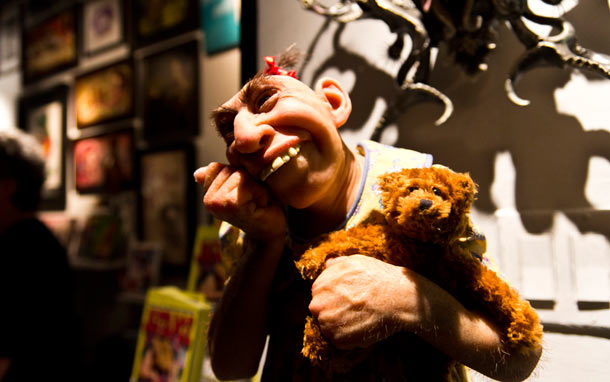 This past Saturday night in Santa Monica, Copro Gallery opened a special exhibition,
Juxtapoz Turns 18,
a retrospective and collection of artworks and artists who have helped shape our publication over nearly two decades. Hundreds upon hundreds of artists and gallery-goers made it out to the opening, enjoying a look at what has made the magazine a leading voice in underground and contemporary art for 20 years. A special thanks to everyone that came to the opening (wait for the next post) and all the artists who contributed to the show.
Juxtapoz Turns 18,
features works from a group of artists who have been featured in our pages over the past 18 years, including Retna, Todd Schorr, Shepard Fairey, Mark Ryden, Marion Peck, Andrew Schoultz, Camille Rose Garcia, CR Stecyk III, and many others.
But, we are here to enjoy the artwork...
All photography by Carlos Gonzalez for Juxtapoz.