Juxtapoz
Juxtapoz Projects: Richard Colman "Orbs"
March 14, 2014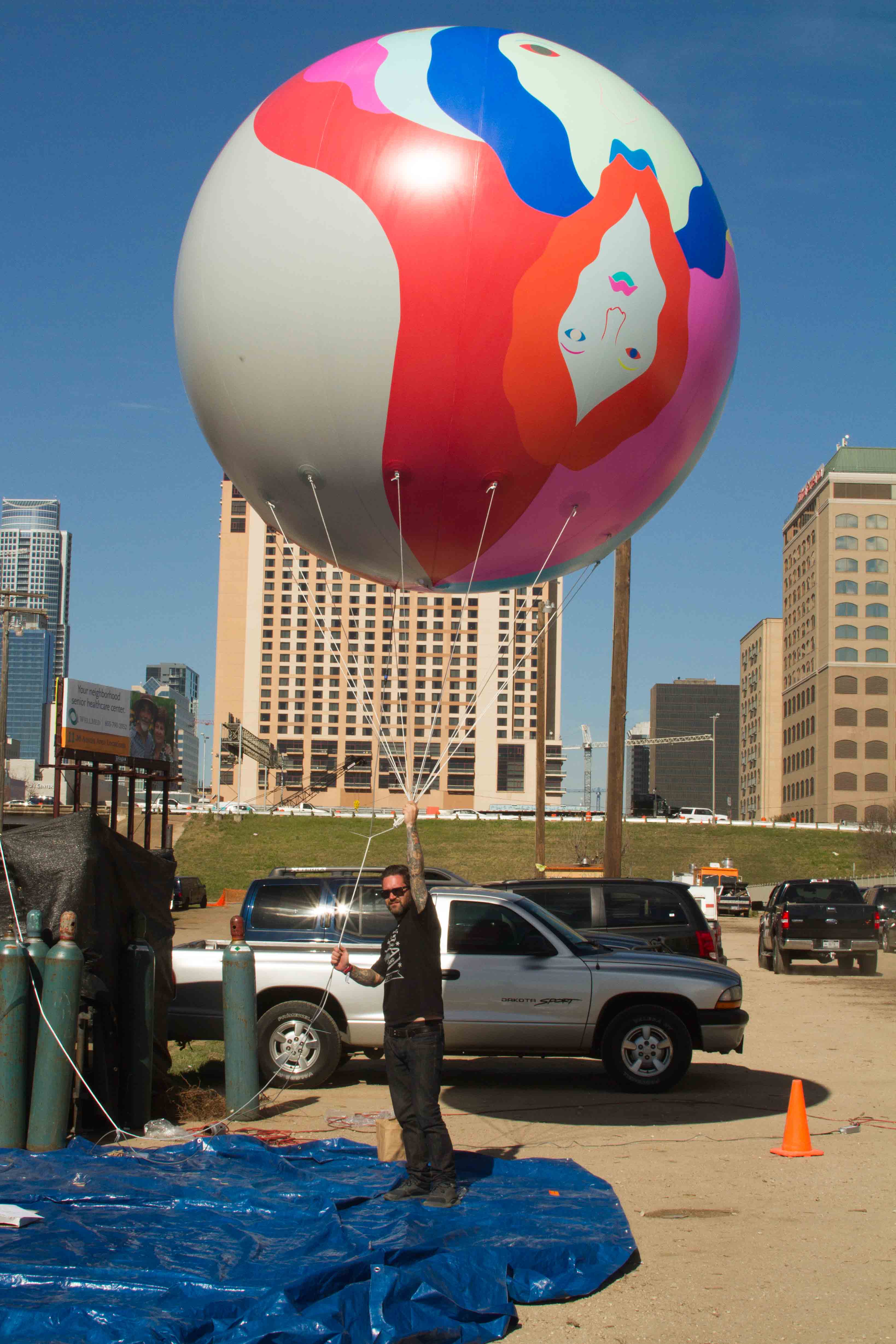 We launched Richard Colman's "Orbs" yesterday in Austin as part of Juxtapoz Projects during 2014 SXSW with Converse. We have been huge fans of Richard's art, a unique style that blends recognizable characters amidst abstract geometric patterns on both canvases and installations so we were very excited to collaborate with him on bringing his character to a new medium: weather balloons! Unfortunately yesterday a thief in the night snuck over and cut the Orbs loose! So keep an eye on the sky for a falling Richard Colman Orb!

Check out more of what we're doing in Austin here.
Locate each artist's work: